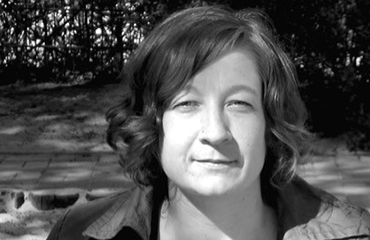 Uses of Literature online lecture by Teaching Fellow in Norwegian Anja Tröger (The University of Edinburgh).
Departure: The Affective Concatenation of Violence
How does it affect us when a fictional character is exposed to violence? And how can we translate this reading experience into our social environment? The Swedish novel En storm kom från paradiset (A Storm Blew in from Paradise) by Johannes Anyuru and the German text Der Weg der Wünsche (The Way of the Wishes) by Akos Doma depict characters who are forced to flee their countries of birth, and who, while they are on the move, find themselves in a nowhere that is permeated with violence. This talk will illustrate how a reading of these two texts through the lens of affect allows for explorations into multiple directions: the experiences of the texts' characters can be viewed as existentially lived and embodied encounters; it sheds light on the texts' emotional and affective composition; it offers windows into the social and political undercurrents encroaching upon the characters' life situations; and we can ask how the texts resonate with the social world by affectively engaging the reader.
Bio
Anja Tröger is Teaching Fellow for Scandinavian Studies at the University of Edinburgh. She is the author of Affective Spaces: Migration in Scandinavian and German Transnational Narratives (Oxford: 2021). She holds a PhD and MSc in Scandinavian Studies, and an MA in Scandinavian Studies and English Literature from the University of Edinburgh.

For enquiries please contact Executive Officer Pernille Hasselsteen:
perha@sdu.dk