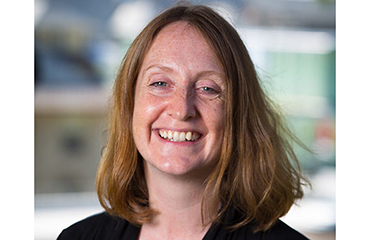 Online Lecture Series: "Forms of Reading" - lecture by Prof. Caroline Levine (Cornell University)
The Long Lure of Anti-Instrumentality: Aesthetics and Political Inaction
While many values circulate in literary studies, there is one value that is more durable and pervasive than the others. It brings together political thinkers on the left and resolutely anti-political champions of aesthetic autonomy. We find it in thinkers as different as Lionel Trilling and Fred Moten, Theodor Adorno and Donna Haraway, Stephen Greenblatt and Gloria Anzaldua. The name I will use for this value here is anti-instrumentality. This paper makes the case that anti-instrumentality repeatedly turns us toward political inaction, and it proposes an alternative, what I will call here an affirmative instrumentality. What if, instead of imagining our role as refusing and negating all practical plans and projects, we saw it as the central political task of literary studies to participate in the work of sustaining collective life over time with some degree of justice and mutual care? How might literary studies work toward crafting pragmatic, leftist plans and solutions for collective flourishing?
Bio
Caroline Levine is David and Kathleen Ryan Professor of the Humanities and Picket Family Chair of the Department of English at Cornell University. She is the author of The Serious Pleasures of Suspense (2003), Provoking Democracy: Why We Need the Arts (2007), and Forms: Whole, Rhythm, Hierarchy, Network (2015). She is the nineteenth-century editor of the Norton Anthology of World Literature and is currently at work on a book about formalism and climate change.

Registration (no later than March 17, 2021 - Danish time)
For enquiries please contact Executive Officer Pernille Hasselsteen: perha@sdu.dk