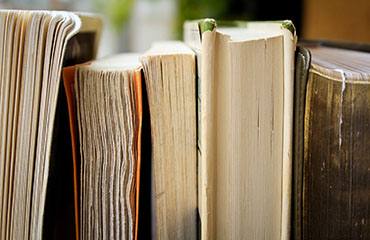 The "Uses of Literature" research group at the University of Southern Denmark will hold an online conference on November 3-5 2021 to mark the conclusion of the Niels Bohr Professorship held by Rita Felski. Confirmed keynote speakers include Prof. Rita Charon (Columbia University), Prof. Sean Latham (University of Tulsa), Prof. Heather Love (University of Pennsylvania), and Prof. Toril Moi (Duke).
The conference will be on Uses of Literature's main research interests:
Attachment:
-Phenomenologies of Attachment
-Philosophical Approaches to Attachment
-Postcritique and Politics
-Material Attachments
-Enchantment, Aspiration, Modesty
-Attachment In/To Novels
-Utopian/Radical Attachments
-Literature and Feeling
-Negative Attachments: Irony, Alienation, Grief
New Sociologies of Literature
-Literature for Sociologists
-Race and Migration
-Temporality
-Varities of Attachment
-Affect and Reader Response
-Networks of Use
-Empirical Studies

Teaching Literature
-Reimagining Pedagogy
-Attention and Relation
-Forms of Value
-Doing Literary Studies. In the Classroom and Beyond
Rethinking Class
-Class and Affect
-Class Consciousness and Contemporary
-Geography and Spaces of Precarity
Narrative Medicine
-Literary Form and Narrative Medicine
-Forgetting and Remembering
-Health Across the Life Course/Age and Ageing
-Trauma and Ethics
-Pedagogies of Narrative Medicine 1: Education of Sentiment
-Pedagogies of Narrative Medicine 2: Principles and Practices

The conference will be online via Zoom.

Programme and more details: https://event.sdu.dk/usesofliteratureconference
Registration is required (closed for registration).
For inquiries please contact Executive Officer Pernille Hasselsteen: perha@sdu.dk