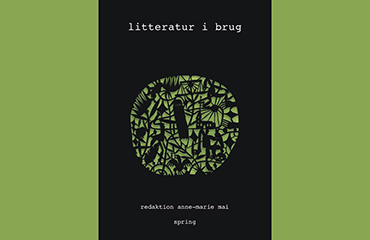 Niels Bohr-Professor Rita Felskis (SDU/University of Virgina) forskning i brug af litteratur har sat gang i nye diskussioner af forskning og undervisning. Forskergruppen "Uses of Literature" i Rita Felskis SDU-projekt offentliggjorde sidste år, assisteret af gode kolleger fra andre projekter, antologien, Litteratur i brug (red. Anne-Marie Mai - forlag: Spring).

På dette eftermiddags- web-seminar ser vi nærmere på nogle af de diskussioner og perspektiver, der blev åbnet i antologien og på nye diskussioner, der kommer til i kølvandet på Rita Felskis skelsættende litteraturforskning.
Web-seminaret indledes med et engelsksproget oplæg ved Professor Robert Eaglestone (Royal Holloway, University of London), og efterfølges af oplæg, samtaler og diskussioner på dansk.

Introduction by Rita Felski and Anne-Marie Mai.
Prof. Eaglestone's talk will be in English, the rest of the seminar will be in Danish.
Mere information om seminaret samt tilmelding/More information about the seminar and registration (no later than Oct 28, 2020 - Danish time)
PROGRAM
13.00-13.40: Prof. Robert Eaglestone (Royal Holloway, University of London): Rewilding literary studies

13:40-14:10: Prof. Mads Rosendahl Thomsen (Aarhus Universitet): Ej blot til lyst. Hvordan brugsperspektivet kan forny litteraturkritikken
14.10-14.20 PAUSE
14:20-15.10: Forfatterens brug af litteratur. Samtale mellem forfatteren Ida Holmegaard og lektor Camilla Schwartz (SDU) med udgangspunkt i Ida Holmegaards udgivelse, Look (2020)
15.10-15.40: Lektor Tony Andersen (Odense Katedralskole): Brug af litteratur i gymnasiet – hvordan kan de nye forskningsdiskussioner i litteratur bruges i gymnasiets undervisning?
15:40-16:00 Spørgsmål og debat
For enquiries please contact Executive Officer Coordinator Pernille Hasselsteen: perha@sdu.dk