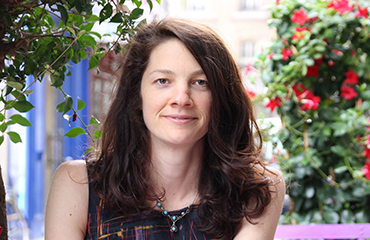 Uses of Literature online lecture by Instructor Taylor Johnston (Tel Aviv University):
Antiracism and the Economy of White Joy in the African American Novel
Taylor Johnston's talk will explore affective processes within antiracist social formations, arguing that African American novels offer a crucial view of the paradoxical relation between black alienation and what Johnston term white antiracist joy. Johnston will discuss Richard Wright's Native Son (1940) and Alice Walker's Meridian (1976), two representative novelistic examinations of what Sara Ahmed calls "affective economies," in this case those produced by antiracism's circulation as a cultural object. In both novels, white femininity becomes the central figure of an antiracism which alienates black subjects through positive emotion, in contrast to masculinized racial violence. By depicting liberal and radical antiracist formations in juxtaposition and across several decades, the novels provocatively suggest that the most radical white antiracism has also been the most efficient in enacting affective economies which recapitulate racial domination itself. This critique accounts for the affective economies of the long Civil Rights Movement, but also for phenomena as contemporary as the Women's March, suggesting a relationship of continuity between the racial politics of that era and our own.
Bio
Taylor Johnston was a 2019-20 postdoctoral fellow at Tel Aviv University's Center for the Study of the United States in partnership with the Fulbright program and is now an instructor in TAU's Department of English and American Studies. Johnston received her Ph.D. in Comparative Literature from UC Berkeley in 2019. Her research focuses on 20th-century U.S. literature, the African American novel, European and Anglo-American realism, and critical theory. Her first book project explores critical representations of the white lower middle class in U.S. fiction of the 1970s and 80s. Most recently, she has conducted research on antiracist affect in the African American novel, the politics of twentieth-century pandemic fiction, and responses to the COVID-19 pandemic in visual art and culture.
For enquiries please contact Executive Officer Pernille Hasselsteen: perha@sdu.dk