Who better to tell you about living in Denmark and studying at SDU than our very own international students.
Georgios from Greece studied International Security and Law.
Why did you choose Denmark?
Denmark is a country with a rich history and a well-organized state. And most importantly almost all Danes know and speak English. It's a really friendly country for international students and offers top quality education.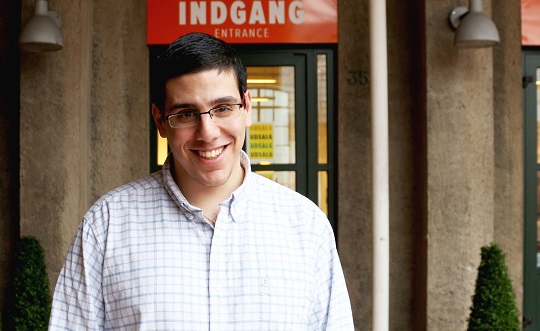 Why did you choose the University of Southern Denmark?
Because of the Master's degree it offered. It was exactly what I was looking for. Also the reputation of Denmark's exceptional educational system.
Mingle from Lithuania studied Economics and Business Administration
What are your impressions of Denmark?
Denmark is a great country in many different ways. It is a very historical, safe and wealthy country. You get education for free, and the overall feeling encourages you to start a healthy lifestyle.
My favourite aspect is that biking is the best form of transportation ever. You literally go by bike everywhere, it's efficient, you get fit from it and of course it's cheap - besides the actual cost of buying the bicycle itself. Other than that, you get to appreciate the sun a lot, especially after this long period of darkness that Denmark experiences during the wintertime.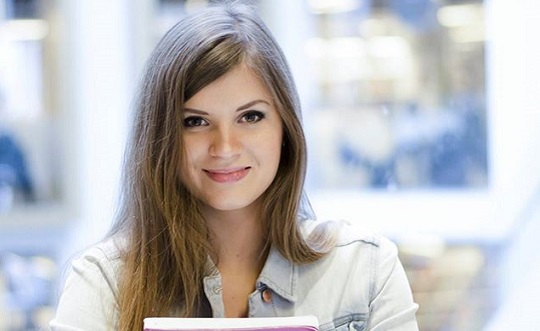 What about the University of Southern Denmark?
I like how it is organised. You can easily solve administrative issues with the help of Student services. They answer e-mails quickly and you can get advice in person as well if needed. It is a huge University that has faculties in five different cities.
The buildings in Sønderborg and Kolding are brand new. The architecture is breath-taking and personally I found the university a much better and cosier place to study than just doing that at home, mainly because in campus Sønderborg, the building is full of light, huge transparent glass walls help achieving greater energy efficiency and create a greenhouse effect so we actually have real trees growing inside! Isn't that incredible?
Ahmadfrom Lebanon studied Strategic Entrepreneurship
What are your impressions of Denmark?
I like it, I find it quiet but still lively. It could be because I live in a small city. I'm still getting used to the change in the length of the day between summer and winter.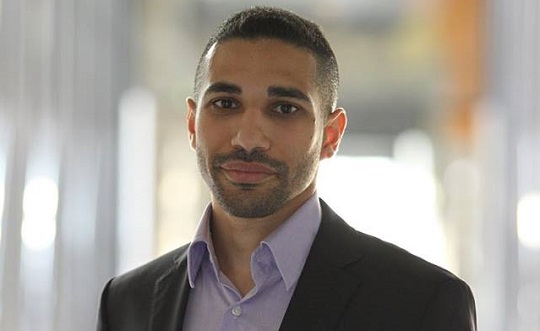 What about the University of Southern Denmark?
It's a nice university, and now in Kolding we have a new building which is very beautiful. It's also bigger than the universities in my home country.
Hannah from England studied American Studies
Why did you choose Denmark?
With a Danish boyfriend, I had been to Denmark many times before and really liked the country and the lifestyle here. I liked the emphasis on collaboration, which is a different experience from the one-on-one tutorials I had during my BA in Britain.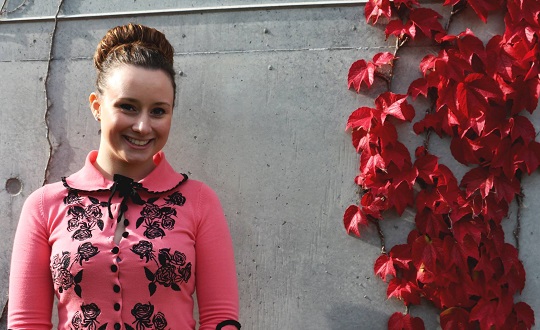 How about the teachers and lectures?
I could see from the very beginning that everything about studying in Denmark is more relaxed and less intimidating. I can knock on my teachers' doors at any time to ask a question, and in lectures, there is so much group work and interaction that you feel comfortable expressing opinions and doing presentations in front of your classmates. The teachers are really supportive and are always willing to give advice, not only about my studies here, but also my plans for the future.
George from Greece studied International Business and Management
Do you think Denmark is expensive?
Denmark is not cheap, especially when you compare it to a Southern European country. But you may be surprised at how many different things you can find for the same and (at times) lower prices. Most students I know, including me, actually spend less money here than they did in their own country because as an international student you don't need that much to be happy!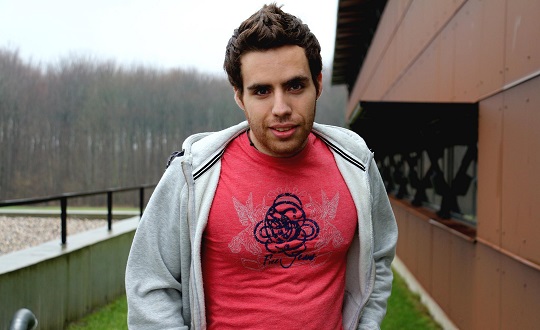 Where are you working while studying?
I have worked in a Danish restaurant, greenhouses and as a cleaner for different cleaning companies.
Sara from Spain studied Biology
What are your impressions of Denmark?
It is difficult to sum up my impressions of Denmark, but I can highlight how well organized the country is. I am very impressed about the tax system, there is trust in the system and the government and everything works so well. The system flows in a perfect equilibrium.
I have been living in Norway before and I knew a bit about the "Scandinavian way," and that is why I have chosen Denmark. I also have to say that compared to Norway, Denmark is surprisingly flat. When I travel to Spain it is very weird to see mountains again. I think Denmark is an unknown treasure, a country that can teach us a lot and a place to feel as home.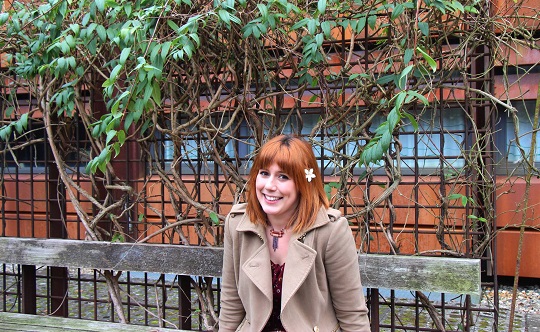 What about the University of Southern Denmark?
I have to say that I have been there for a year and a half and I can still get lost…
Other than that, it is a great University. I feel that it cares about the quality of the programmes. It has a lot of very good practical work. In my programme we had many excursions were we could see the things we were learning and not only believe them from a book.
The University also helps a lot with the master thesis. To have a year to develop your own project is not very common. And you can use the University cars and get help for so many things. I can say that I made the better choice joining this programme.