Annette Stubkjær Rimmer, Graduating class of 2017
Policy advisor, Amnesty International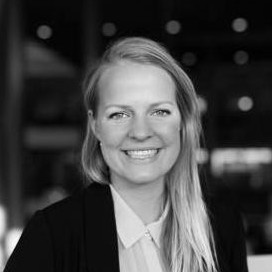 "The Master's in International Security and Law provided me with a multidisciplinary toolbox of political and legal tools to assess and understand international conflict. I gained a comprehensive knowledge of the rules of war, the complexity of politics and states' interests in wartime, human rights, and the international legal system, which was valuable in practice as an intern at the Danish Institute for Human Rights and at the UN Peacekeeping office.
This toolbox and work experience gained through the MOISL program are also highly valuable in my current job as a political advisor in Amnesty International responsible for human rights violations in armed conflicts and refugees' rights."
Natasja Fischer Jacobsen, Graduating Class of 2017, Head of Section at the Danish Ministry of Foreign Affairs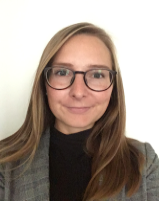 "With its combination of political science, security studies and international law, the MOISL program taught me to apply a multidisciplinary perspective when examining international conflicts. Combined with practical work experience gained through my internship in the 3rd semester, I graduated the program with an excellent foundation for starting my professional career. This has proven very valuable in my current position as Head of Section at the Danish MFA."
Cecilie Spanggard Hahn-Petersen, Graduating Class of 2013, Special Advisor at the Danish Ministry of Defence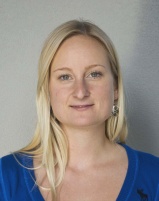 "I have an education as Arabic interpreter from the Royal Danish Defence Academy and a BA in Political Sciences from the University of Copenhagen. I was about to do my master's the same place when I read about a new masters degree in international security and law at the University of Southern Denmark, which immediately caught my attention. Having always taken a big interest in international politics, the master seemed to be the perfect combination of elements from this discipline and international law, which is highly relevant if you want to work in an international organisation or company, for example. I hope and believe that this master programme will give me the best opportunities to achieve a career in the field of international security and defence policy. The fact that my fellow students come with very different backgrounds, both academically and nationality-wise, is really inspiring and has been a great asset to the programme, since it adds many more perspectives to the discussions.

Jens-Christian Hedegaard Thomsen, Graduating Class of 2013, Sektionschef hos Søfartsstyrelsen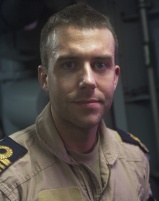 "As an officer in the Danish Defence, I have been actively involved in several international, military operations that have given me a thorough understanding of some of the world's conflicts as well as practical experience in solving them. But for some time, I have had a desire to widen my horizon and get an even better understanding of the underlying causes of the crises and conflicts in order to be more able to solve them. Also, I wanted to grasp why there is such a gap between the academic approaches compared to the military approaches to conflict management. That is why I was very pleased to see this new master programme in International Security and Law at the University of Southern Denmark, which provides me with the exact knowledge I had been searching for. The programme provides me with the opportunity to combine my practical experience with academic knowledge in a great learning environment together with fellow students of very different backgrounds. With a master degree in International Security and Law I will most certainly enhance my possibilities of acting both in the academic and practical domains of international conflicts in the future, and thereby – hopefully – bring those two worlds closer together."