_____________________________________________________________________________________________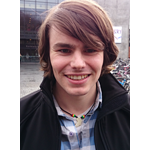 Daragh Hamilton from Ireland

MSc in Social Sciences in Comparative Public Policy and Welfare Studies.
I would say this course provides you with a "toolbox" of analytical and methodological skills to determine which policies work and why as well as a historical and contextual insight into past, present and future challenges our society faces. As the name says it also has a strong "comparative" perspective and along with the high number of international students in the class it allows you to learn from different countries and be exposed to various ideas and practices.

Studying at Center for Welfare State Research is very different from the Anglo­Saxon style of Higher Education that I am used to from home. It is a more laid back, less formal style of teaching with a lot more class participation and interaction with the lecturers. There is less emphasis on learning things off for a final written exam or long research paper and more focus on showing what you know through oral presentations/exams, policy briefs etc. which is more closely related to the job market environment.

In the future I would like to continue my research in this field (whether through academia or in a policy institute) as I think inequality and social injustice is the main issues of our time and affect everyone in our day-to-day lives.
_____________________________________________________________________________________________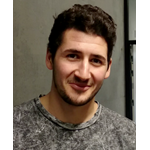 Dariush Thomas-Kamali from England

MSc in Social Sciences in Comparative Public Policy and Welfare Studies.
I chose this Masters' programme because I'm very interested in how governments treat their citizens, and how this may affect the whole ideology of certain generations, and even an entire country. I like to look at the real effects of certain policies, but it is interesting to also study these policies and welfare regimes from a political or economic perspective.

I think that it's very interesting to compare countries and to discover how different governments work, especially in terms of their welfare states. It is especially nice to study this in a country, which has such a high standard of welfare, and to experience this first-hand.

I believe that this course is helping me to achieve my career aspirations, as it is crucial knowing how welfare regimes work, and how governments interact with certain organisations, to really prosper working for such a business.
_____________________________________________________________________________________________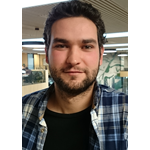 Tihomir Yonkov Sabchev from Bulgaria

MSc in Social Sciences in Comparative Public Policy and Welfare Studies.
Studying in Denmark is much better than I had expected. The facilities and services provided to the students here are of the highest quality and in a significant quantity. Apart from the studies there are a lot of extracurricular activities, which help international students to integrate quickly into the local community.

I chose this master programme because of my interest in comparative public policy and the differences and similarities in the social programs across the European countries.

The programme first of all gives me theoretical knowledge in the field of Welfare state research. Secondly, I learn how to compose a policy brief and how to design a research in the field of social sciences in the right way. I also gain significant knowledge of the existing databases related to our field and how to use them.

After my graduation from SDU I would like to pursue a PhD degree at the EUI in Florence. I would like to have a career in academia.
_____________________________________________________________________________________________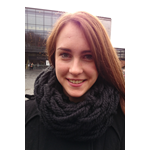 Živilė Petronytė from Lithuania

MSc in Social Sciences in Comparative Public Policy and Welfare Studies.
My bachelor study programme in Public Administration was mostly focused on a public management in Lithuania. I wanted to get a wider perspective and get more knowledge in a field of social policies and also make my profile more attractive for the international job market.

What I like the most about the study programme is its comparative perspective. Moreover, our courses are not only based on the theory, but also on nowadays issues. We also have a very international study environment as both professors and students come from many different countries. By being such a multicultural student group we are not only learning from books and knowledge shared by professors but also from each other.

After finishing the masters programme I would like to work in a social policy field related with gender equality or migration questions. I would like to stay in Denmark but at the same time I am opened to other possibilities life has prepared to me.
_____________________________________________________________________________________________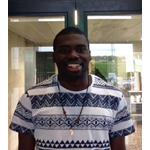 Emmanuel Kom Abeng from Cameroon

MSc in Social Sciences in Comparative Public Policy and Welfare Studies.
Being an international student in a foreign country is the ultimate best feeling and experience - especially at SDU where you are exposed to a brilliant melange of cultures from various countries.

My Master's programme provides me with answers and insights to every single issue the world and its people increasingly need. Welfare, and above all this program, gives me the opportunity to think and have a mind of my own in the research space of Welfare. Furthermore, the instructors of this Master's programme are always readily available to explain, demonstrate and above all provide answers and guides.

Denmark, and to be more specific the city of Odense, is a safe harbour for students likewise studies with a lot of serenity and general satisfaction, which is the order of the day here. For prospective students SDU is surely the right choice for a perfect student experience!