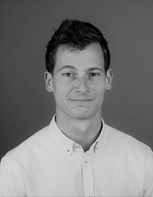 My name is Klaus Kristiansen, I'm 32 years old, graduated last year in February 2016. I moved from Odense to Copenhagen in relation to student jobs, and is today working as Project Manager at A.P. Møller Maersk A/S, in extend to my previous military career.
Why this Master?
I choose Management of Innovation Processes(now known as "Innovation and Business Development") because of its broad theory and insights in analyzing business and management upon managing changes and innovation in a dynamic environment that reflects into what challenges many kind of organizations tries to solve today. Furthermore, because it relates to advise and manage startup innovations whether it's inside Multinational Enterprises or Small and Medium-sized Enterprises.
My time as a student on SDU?
My time while studying at SDU was not only great, I also got a unique life-changing experience while studying abroad on my bachelor in Mexico. The exchange gave amazing hands-on consulting experiences in the investment industry between US and Latin America. However, the most important change was all the new truly lifelong friends, cultural understand and new network across the world that happen in my study program. In addition, I enjoyed the chance of combining my Masters with an entrepreneurial journey to apply theory and analytics in the EU-XCEL program for young entrepreneurs.
The time while studying is truly an epic part of life in my view that I encourage all to enjoy with ownership for how to learn and get the most of out it.
Current position
I my currently working at A.P. Møller Maersk A/S as Project Manager in Maersk Transport and Logistic Information Technology (IT) in building and deploying new offshore and asset IT projects. I use my theory and analytic toolbox to ensure project management excellence via planning, time, cost and delivery management towards the many stakeholders and customers. Furthermore, I use the program for advising senior management on implementing and deploying new disruptive innovation into ecosystems that is exposed for new technological changes that to create the expected value is requiring high quality assurance via analysis inside project management. Moreover, I apply my program in consulting startups via my network to gain more experiencing in using my Bachelor and Master theory and management capabilities in managing innovation processes.