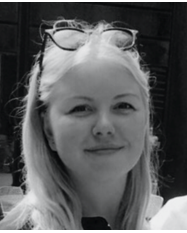 Charlotte Errebo Lindberg, 24
First semester in MSc Management Accounting
Why did you choose to study Management Accounting?
When I was on my bachelor, I was missing a more economic approach to study social science, so I took a lot of economic elective courses which motivated me to study Management Accounting. Since the program is constructed so broadly, I will be able to work in multiple fields, which is nice since you don't always know what you want to do for the rest of your life.
How do you like the study environment at SDU?
I like the study environment; most teachers and professors don't mind when you ask questions and engage yourself in their lectures. Other professors go the extra mile and create interactive teaching, uploading instructive videos and do Q&A. SDU has a 24/7 reading room for when you need to focus on your studies, a library with group rooms for when you are doing projects and a Friday bar for when you want to celebrate. To sum it up, people are friendly and helpful.
What would you like to say to someone who is interested in studying the same Master as yours?
The Master program is built in a way where you have a lot to say about what you want to focus on. From the beginning, you choose a focus in either accounting and organization or accounting and supply chain management. You can choose to go abroad on your third semester or choose from a catalog of elective courses. Furthermore, you have the opportunity to not just evolve your academic skills but also your social skills. So, if you want to be in charge of your own studies, learn a lot and meet other people, then you should apply.