__________________________________________________________________________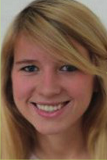 Camilla Hinze

MSc in Economics and Business Administration - Marketing, Globalization & Communication

I'm employed as a marketing and communications consultant with the Graphic Association of Denmark where I work to improve and further develop our current online and marketing initiatives and activities.
Some of the most important things I have gained from my studies are structural skills, learning and a good theoretical approach to dealing with tasks. I have the latest theoretical knowledge and have therefore been able to recommend new measures for our marketing approach, as well as contributed ideas for what customers want. Structural skills have helped me to work much more systematically and to be in control of my deadlines as well as to check and assure the quality of my work.
__________________________________________________________________________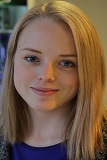 Nina Rasmussen

MSc in Economics and Business Administration - Marketing, Globalization & Communication
I am employed as a sales and marketing graduate in Carlsberg Denmark. I work six months in four different sections where I have a very steep learning curve and really exciting tasks. In the first six months, I have worked in the marketing department in our brand management teams.
On both my bachelor and master study we have focused quite a lot on consumer behaviour, culture and brand marketing, and this basic knowledge and understanding helps me a lot with how to act in a professional FMCG as Carlsberg. In addition, in Carlsberg Denmark, we work a lot with both customer and consumer insights, and the methodological and statistical studies, which I have had through my education, makes me able to address the results critically, but also assess when and how different sources are relevant.
__________________________________________________________________________