For admissions enquirers:
If you are a prospective full-degree student needing help with your bachelor or master application. Write to optagelse@sdu.dk
If you are a prospective Exchange or Guest student seeking admission advice, send your query to int@sdu.dk
For study specific questions:
Under each programme description on our Programme page you will find the contact details for the member of staff responsible for your specific programme of interest.
If you do not know who to contact, you can use our Single Point Of Contact service SPOC
Student testimonial
Dominika from Poland studied Chemical Engineering
First impressions of Denmark?
First of all, an incredible number of bicycles! It's really easy and pleasant to be a bike enthusiast here. You can get everywhere by bike... even to the seaside. Some bicycles really have unusual designs - I wonder how it's possible to ride them!
What are the Danes like in your opinion?
All Danes speak English so it's not a problem to communicate with them. They're really helpful and friendly, you don't even need to ask for help - they offer it themselves. Danes respect each other and respect individuality. Here all people are equal.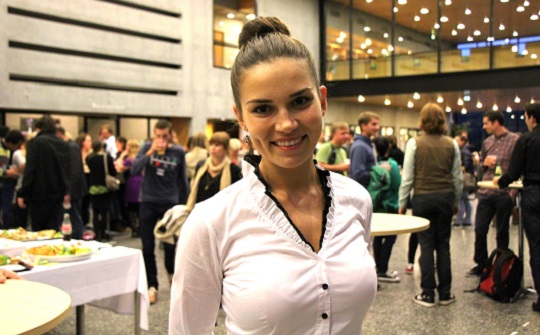 What do you gain from studying abroad?
In my opinion, studying in Denmark provides opportunities for personal growth. The Danish educational system is designed to promote creativity, innovation, analytical and critical thinking.
My decision to go to Denmark has definitely been the best in my life. And neither rain nor wind can put me of this wonderful country!