Sports
Denmark has the highest number of sport facilities per capita among the European countries. So whichever one of our five campus you study in, you're sure to find an array of both sport and social activities. Visit our sports pages for current students (in Danish) to see what is available.
Services
When you are a student at SDU, you'll be supported in a number of ways. We have a counselling centre who can help you with study and career advice as well as personal matters.
You will also have access to wide variety of our services. Including our extensive library, technical support. A version of Microsoft Office 365 is available for free. SDU Business are also available to give entrepreneurial advice or to connect you with local enterprises. For more information on what will be made available to you, visit our pages for campus guide.
All international students are offered Danish lessons when they arrive. Have a look at the laerdansk website for more information.
Social life
Each of our campus cities have much to offer in terms of social life. Visit our city life page to see what's available.
The Erasmus Student Network is open for all international students. They arrange many social activities.
Student testimonial
Kuba from Poland studied Accounting and Finance
How are the teachers/lectures? The study environment?
They are very, very friendly and always willing to help. You can talk with them about everything in a very relaxed manner, also about topics not strictly connected to studies. Some of my teachers are not that older than me, especially ones from my tutorial classes. Thanks to this the study environment is chilled and without any pressure.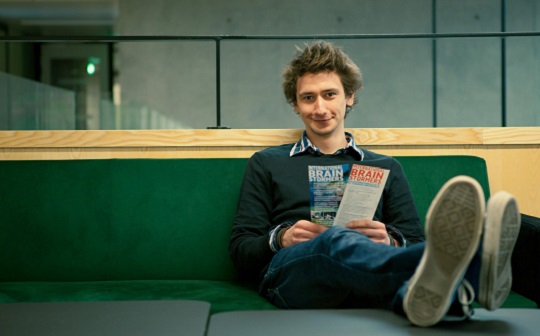 What do you like to do as a student when you are not in class?
Being honest I don't have a lot of free time as I took extra elective courses, but grabbing a beer or two with friends is always a good idea.
What is your best experience so far?
Meeting all the great people here in Odense. I am pretty much convinced that the friendships I established here will last for a long time.