To learn more about student life in Denmark please visit Studyindenmark.dk.
To learn more about Denmark and the Danes please visit Denmark.dk - the official website of Denmark - as well as Visitdenmark.dk - which can help you discover what Denmark and the Danes has to offer as a country.
Please check the menu to the right to learn other useful and practical information about life in Denmark.
Student testimonial
Luca from Italy studied Product Development and Innovation
What are your impressions of Denmark?
Denmark is a really nice country. I didn't have any kind of cultural shock and I felt at home from the beginning. People are nice, they help you out in any circumstance every time you ask, and all of them speak English.
Of course, a drawback for me was the weather, which during the winter is pretty bad. But in the summertime everything changes, you can experience daylight from 4a.m. to 11p.m. and this makes you really enjoy the several parks of the city.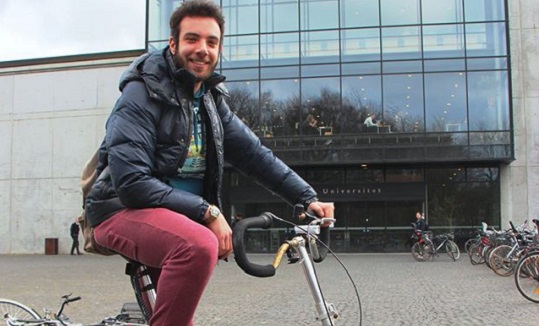 Do you get enough help from teachers?
Teachers are really helpful and they're always there for you, both during and outside the classes. They respond very quickly to e-mails and you can always ask them for a meeting in their office.
How many hours of classes do you have a week?
The total amount of hours spent in classes is around 20.
How many people are in your class?
On average we are 30 students enrolled for the classes.
Do you think your career prospects are better in Denmark compared to your home country?
I'd say, as an engineer, it would be easier for me to find a job that I like here in Denmark rather than in Italy, and it will also be way better paid. Moreover, I heard that if you're good in your job it is easier to rise up the ladder in the company hierarchy than it is in Italy.
What is it like to be an international student in a foreign country?
My experience as an international student in Odense has been, and still is, awesome!