23.03.2022
Please note that parts of the gravel parking area P1 will be blocked off between 28 March to 1 July 2022 (inclusive).
The area will be used as a construction site and blocked off with chains and construction site fencing throughout the period. Therefore, no parking is allowed in this area.
Any parking fines will not be remitted.
In case of questions, please contact Technical Services at 8888@sdu.dk.
Sign up at tekniskstatus.sdu.dk to receive updates on operations, traffic and parking at SDU.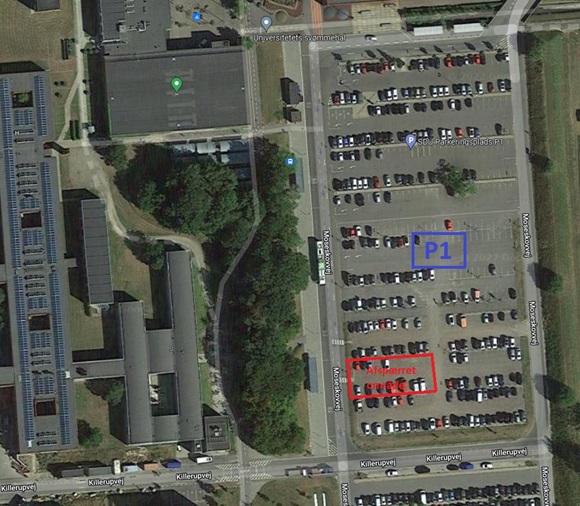 Click the map to open a larger version in a new tab