29.10.2018
Effective from Thursday 1 November, you must use a different bicycle path than usual in the area at Killerup Rende south of SDU. That is because the bicycle path from Munkebjergvej to the south side of SDU will be blocked due to the tramway construction work. Instead of the bicycle path at Killerup Rende you must now use the bicycle path along Fioniavej to reach SDU.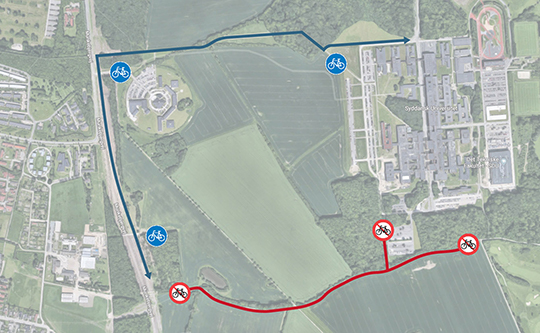 Click the image to see a larger version
You can read more on the Odense tramway website (only available with Google Translate)
Remember that you can always find the recommended bicycle route to SDU at: odenserundt.dk/påcykeltilsdu
Only available in Danish.