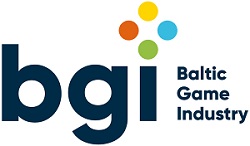 The project "Baltic Game Industry - Empowering a Booster for Regional Development" (BGI) is a three-year project within the European regional development programme Interreg for the Baltic Sea Region (BSR). 22 partners from Germany, Denmark, Estonia, Finland, Latvia, Lithuania, Poland and Sweden are jointly developing practical solutions to strengthen the digital games industry. The BGZ Berliner Gesellschaft für internationale Zusammenarbeit mbH (www.bgz-berlin.de) acts as lead partner.

BGI aims at fostering innovation power and the emergence of a powerful game business scene around the Baltic Sea, strengthening internationalisation and cooperation across stakeholders and countries, and finally making the region a game business hotspot with a joint branding. The core element is the installation of durable game incubation structures, programmes and schemes that effectively support the emergence and viability of game start-ups.
BGI comprises three components - improvement of framework conditions, incubation capacity building and enlarging business opportunities for the game industry beyond entertainment.
The project will result in
improvements in regulations, strategies and schemes, which guide the business support for start-ups in the eight countries, with a Good Practice catalogue on favourable framework and policies for game business development

functional game incubators providing consulting and mentoring support to game start-ups, with model schemes and manuals/guidelines for game incubation programming and financing, mentoring and international cooperation for game business development

increased business power of and business opportunities for the BSR game scene, with a functional VR application for therapeutic use, a VR Health Reference Model and recommendations for VR apps in other industries.