© Tine Harden - april 2015
Collaboration during the semester
© Tine Harden - april 2015
During the study, requirements to include companies arises. Depending on which company varies together with the field of study. TEK innovation is ready to help when it becomes necessary for you.



TEK innovation are able to help identifying companies depending on the activities during the lectures.
Companies related to themes during the semester
Some fields of study use cases from the industry to support the themes throughout different semesters. An example is Integrated Design or Experts in Teams.
Companies to bachelor, master or specific projects
Frequently, identifying different project possibilities with a special focus where neither students nor mentors had been able to find one. For these occasions, TEK Innovation have different suggestions for the students to explore.
In-Company projects or companies suitable for internship
If a company wish to be a place where our students can go for internship or In-Company projects TEK has different requirements. To identify this, TEK Innovation has the knowledge about these requirements, hence, they can identify different companies to use. After, the different fields of study will figure out an agreement.
Identification of relevant mentors in the industry for our students
Employees at TEK has a wide network and with this knowledge they are able to identify companies and mentors to our students. As a part of the large network, we can also find guest lectures who are able to give our students a concreate picture of what is going on in a company related to the teaching.
If you need help to any of the above, you can contact TEK Innovation.



Kontakt i Sønderborg
Frederik Gottlieb
Tlf: +4565501618
Mail: frede@tek.sdu.dk
Kontakt i Odense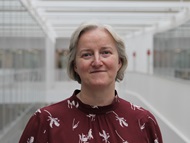 Lone Søvad Madsen
Tlf: +4565509644
Mail: lsma@tek.sdu.dk