Collaboration Possibilities
TEK Innovation gives presentations for both students, companies and organizations about collaboration possibilities.
Knowledge about collaboration helps to build collaboration
We offer to give presentations about collaboration possibilities so our external relations are updated with all the possibilities we offer here at TEK.
TEK Innovation facilities and participates in meeting with companies and external organizations to create awareness about the research and education we have at TEK to inspire for cooperation possibilities.
At SDU, we contribute with different presentations to give inspiration about project collaboration, student jobs, internships etc. to our students.
If you find some of the above interesting or have any question, you are welcome to contact us.
Kontakt i Sønderborg
Frederik Gottlieb
Tlf: +4565501618
Mail: frede@tek.sdu.dk
Kontakt i Odense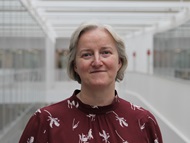 Lone Søvad Madsen
Tlf: +4565509644
Mail: lsma@tek.sdu.dk