Blue SDU at 'Rule of Law for Oceans' and general meeting in Submariner Network
Recently Blue SDU has been represented at both a conference and a general meeting; one in Oslo and one in Berlin. At 'Rule of Law for Oceans' at the University of Oslo Kristina Siig (SDU) and Birgit Feldtmann (Aalborg University) did a talk with the title 'UNCLOS as a system of regulation: the protection of living resources in the Artic as an excample'.
Well, it sounds quite fancy. But what is it really?
What is 'UNCLOS'?
UNCLOS is short for United Nation's Convention for the Law of the Sea and is the UN-convention that basically defines the rights and responsibilities of nations with respect to their use of the world's oceans. The convention was negotiated with view to sharing the resources of the world fairly between the states of the world. Therefore, the focus of the convention is very much a user and exploiter-viewpoint. This means that rules on maritime and offshore use of the oceans are robustly regulated in UNCLOS and its underpinning conventions SOLAS (International Convention for the Safety of Life at Sea) and MARPOL (International Convention on the Prevention of the Pollution from Ships), whereas rules on conservation and management of the living resources of the oceans is very sparse.
What UNCLOS lacks
In other words: The convention is very specific on how we may share, use and exploit the resources of the oceans, but very limited in its content as to how we make sure that there are actually any resources to share. This means that the maritime and offshore use is densely regulated and generally unified, whereas the rules on conservation and management of living resources is fragmented (and often non-existent).
This means that the protection and conservation of the living resources in fragile and pristine areas such as the Arctic to a large degree is left to the coastal states, and even if these should agree on measures of conservation of living resources there, such measures are very difficult to enforce. Why? Well, because a lot of the Arctic ocean is 'high seas', meaning outside any state's Exclusive Economic Zone – and therefore anyone is allowed (in principle) to exploit this area for transport, fisheries etc.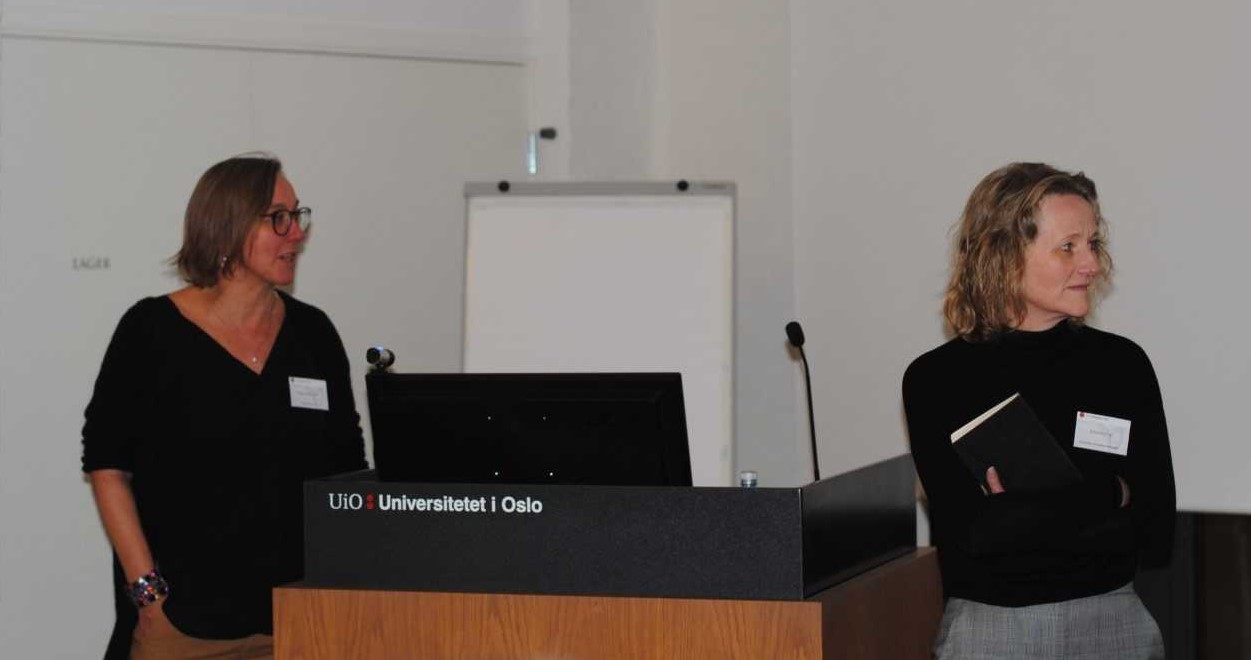 Submariner Network
Additionally, Blue SDU was also represented by Harald Hasler-Shetal (SDU) at the generel meeting in Submariner Network.
The purpose of Submariner Network is to develop strategies to lobby for fundings for important research in regard to "Blue bioeconomy in the Baltic Region".
Among other things it is the task of the network to ensure that researchers connected to Blue SDU is being included in EU-applications.
Click on the following link if you want to know more about Submariner Network:
https://www.submariner-network.eu/
Petar Sofev presented a new shipping project at the 2019 Green Ship Technology Europe

Petar Sofev from SDU Esbjerg, Department of Sociology Environmental and Business Economics was invited to present his research on bunkering infrastructure to support zero-emissions shipping as part of the GST Rising Star competition of one of the leading conference series Green Ship Technology, held in Copenhagen on 20-21 March. In the audience were representatives from the IMO, EU Commission, industry associations, classification societies, ship owners and technology providers. Petar was among the few delegates from academia and used the occasion to discuss the important role academic research and Social Sciences play when developing ambitious projects for the maritime sector.
Petar's project focuses on transforming the challenge of potential capital and technological lock-ins resulting from the investment in LNG bunkering infrastructure by exploring the feasibility of developing cost-efficient dual-purpose and modular infrastructure for refuelling ships that is able to supply both LNG and hydrogen by 2025 (the year by when EU member states are obligated to have put in place sufficient LNG bunkering points along maritime ports under the EU Directive 2014/94/EU). This project is a fantastic opportunity to utilise the multidisciplinary expertise of the Blue SDU research network, which Petar specifically highlighted in his presentation.
You can access Petar's slides from the event by following this link, and of course, do not hesitate to get in touch with him on sofev@sam.sdu.dk if you would like to get involved in any capacity.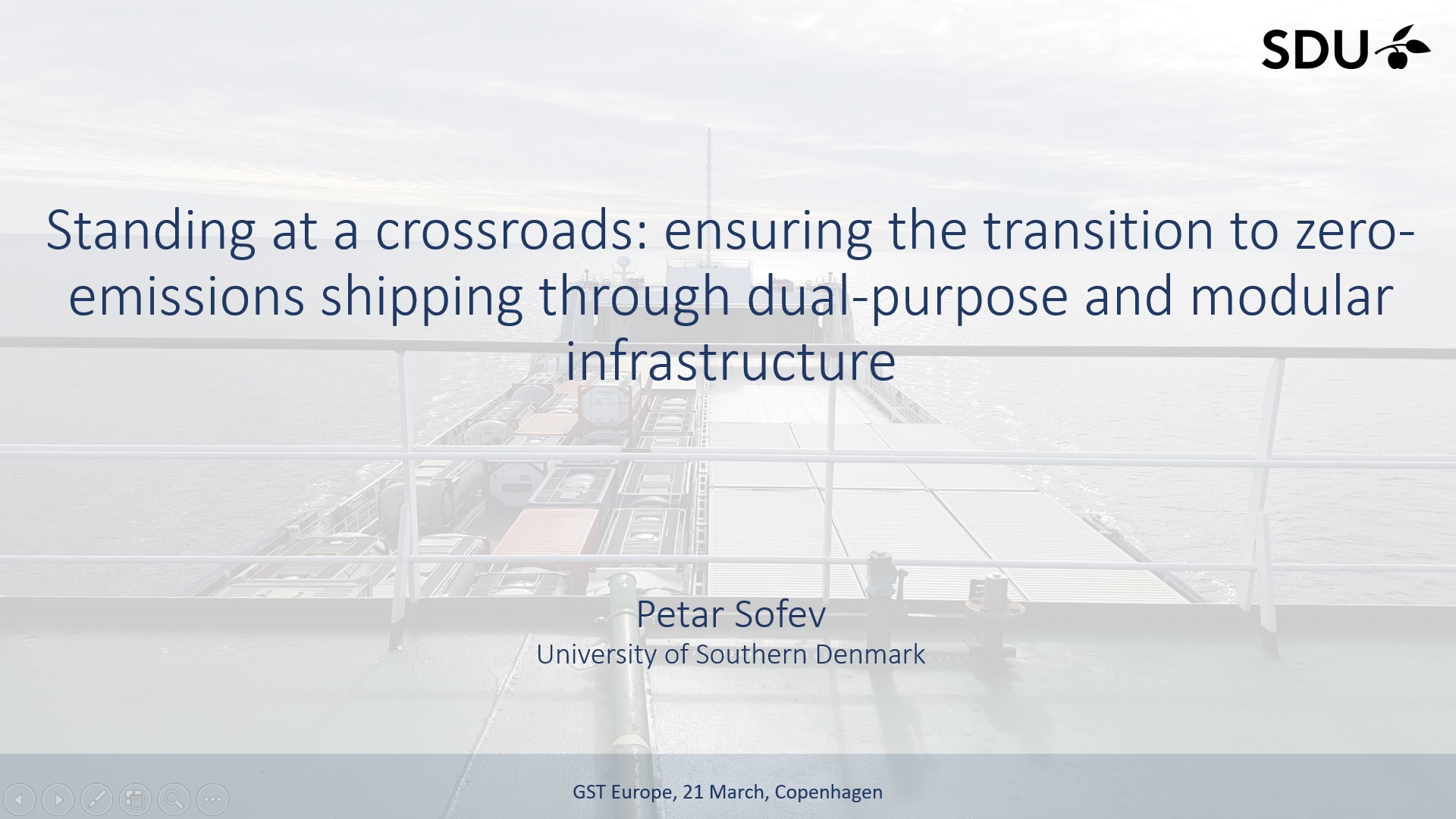 Fruitful workshop on the project "Vessel Recycling and Circular Economy" held at SDU Esbjerg 2018
Shipping is often considered to be among the most polluting industries and a laggard when it comes to implementing sustainable practices. And when the current focus is placed on the reduction of air pollution and greenhouse gas emissions, there have been few similar discussions on the growing importance of end of life and "scrapping" of vessels. Current practices are associated with significant environmental, health and safety hazards with approximately 75% of ships being beached for scrapping in South Asia. Postdoctoral Researcher Melina Kourantidou investigates this in an informative blog post here.
On Wednesday 28th November at the SDU campus in Esbjerg, key stakeholders and partners got together for an initial discussion of the ambitious consortium project "Vessel Recycling and Circular Economy". Working through the Blue SDU research network, the Department of Sociology, Environmental and Business Economics, in partnership with CBS Maritime, set in motion development of an ambitious project that aims to 1) advance technology and automation for closed-loop, sustainable vessel and offshore oil platform recycling, and 2) to explore the economic, technological and organisational feasibility of effectively creating Circular Economy innovation hubs around vessel recycling in key ports/maritime areas in Denmark.
The workshop provided a great networking opportunity and enabled a discussion on multidisciplinary research areas and approaches related to sustainable scrapping/ decommissioning of ships, and also including offshore oil platforms. It enhanced exploration of common grounds for further developing the project idea and securing the right funds for it. Highlights and key outcomes from the workshop are outlined on the MERE Research Group blog.
The project welcomes and encourages cooperation between all stakeholder groups. If you are interested in collaborating or staying updated on its progress, please feel free to contact:
Eva Roth, Associate Professor at SDU via e-mail er@sam.sdu.dk and telephone: +45 65 50 41 86
Petar Sofev, Research Assistant at SDU via email sofev@sam.sdu.dk and telephone: +45 65 50 14 03
We will also make sure to keep you updated as the project develops and are already planning the next workshop. You can also follow the hashtag #ShipRecycleDK on Twitter for relevant news and developments.
Blue SDU at the Danish Maritime Fair 2016
Blue SDU attended the Danish Maritime Fair on 25th-27th October 2016
at the Train Workshop in Copenhagen
www.danishmaritimefair.dk

Blue SDU was promoted at the stand of the Maritime Cluster Funen at Danish Maritime Fair and was visited by the Maritime Fair protector Prince Joachim for a discussion on the importance of collaboration between industry, government and academia.
Blue SDU Student Think Tank
A student think tank was organized in October 2016 (five days). The aim of the Blue SDU Student Think Tank is to build a long-term network across academics, graduates in maritime fields, and maritime industry stakeholders. Students from the Blue SDU fields of study including biology, engineering, environmental economics, law, management, maritime archaeology, maritime technology, political science and public health were invited to develop solutions and novel approaches to real world challenges posed by the maritime industry. The topic for the challenge of 2016 was put forward by Tuco Marine Group.
The week was financially supported by the Danish Maritime Fond. The winners of the think tank challenge were presented at the Danish Maritime Fair on October 27 in Copenhagen. Download the PDF report of the final results HERE
Funding made possible by the generous support of the Danish Maritime Fund