Scientific Advisory Board
Successful meeting in the beautiful surroundings at the conference centre Sinatur in Nyborg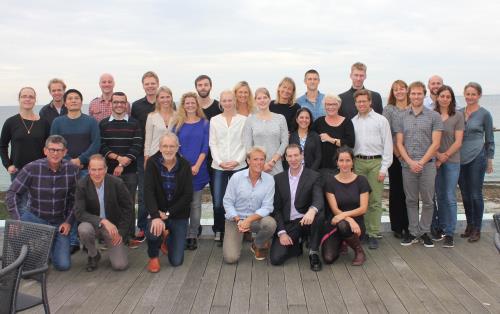 RICH has recently held it's annual meeting with the participation of the Scientific Advisory Board and all employees as well as guest scientist, Assoc. Professor, Karin Pfeiffer, Michigan State University and RICH Visiting Scholar and consultant on the RICH Cognition Project, Professor, Charles H. Hillman, University of Illinois at Urbana-Champaign deltog.

RICH's Scientific Advisory Board consists of:
•Professor W. van Mechelen, Amsterdam, Holland
•Professor M. Fogelholm, Helsinki, Finland
•Professor Y. Ommundsen, Oslo, Norge
All ongoing projects were presented by the various PhD students as well as by the seniors, and valuable input to the further work. Aside from this Karin Pfeiffer as well as Charles H. Hillman gave keynote speeches about their research, both very interesting and relevant for the work in RICH since they both work within the same fields of research as RICH.
PROGRAM

Links to the presentations are below::