Who Should Join
We welcome all students at MMMI interested in developing a sense of community for people of all backgrounds. We focus especially on promoting the voices of students relating to minority identities.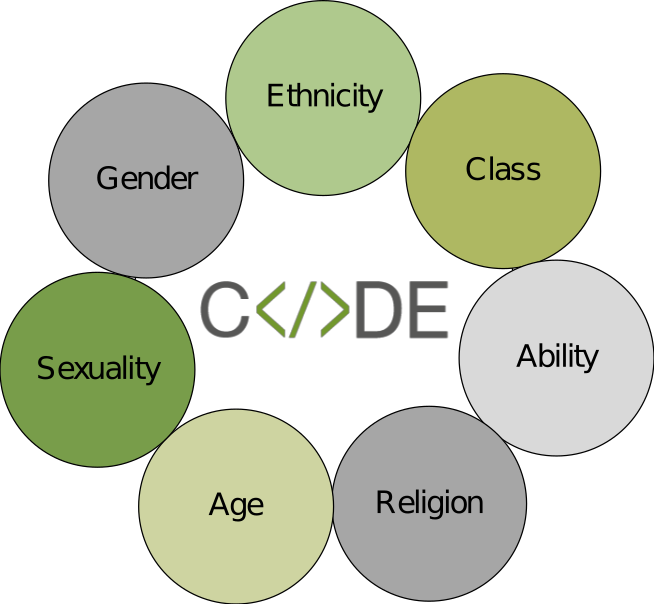 What We Do
Our approach to community building is project driven. Our physical space is located in the entrance of the Mærsk building, where you can find C</>DE members working on diversity projects as well as university-related projects.
We also hold regular orientation sessions where we welcome new members and introduce them to current projects. You decide how much you would like to engage. You can participate actively in projects or just drop by and socialize with group members in the C</>DEspace.
Mission Statement
This organization strives to create a community for students, with the dual goal of 1) making students feel accepted, supported and included and 2) elevating new voices in the engineering community to the collective benefit of everyone.
Join Us
If you would like to join our community or participate in an orientation session, send an email to code-sdu@sdu.dk .