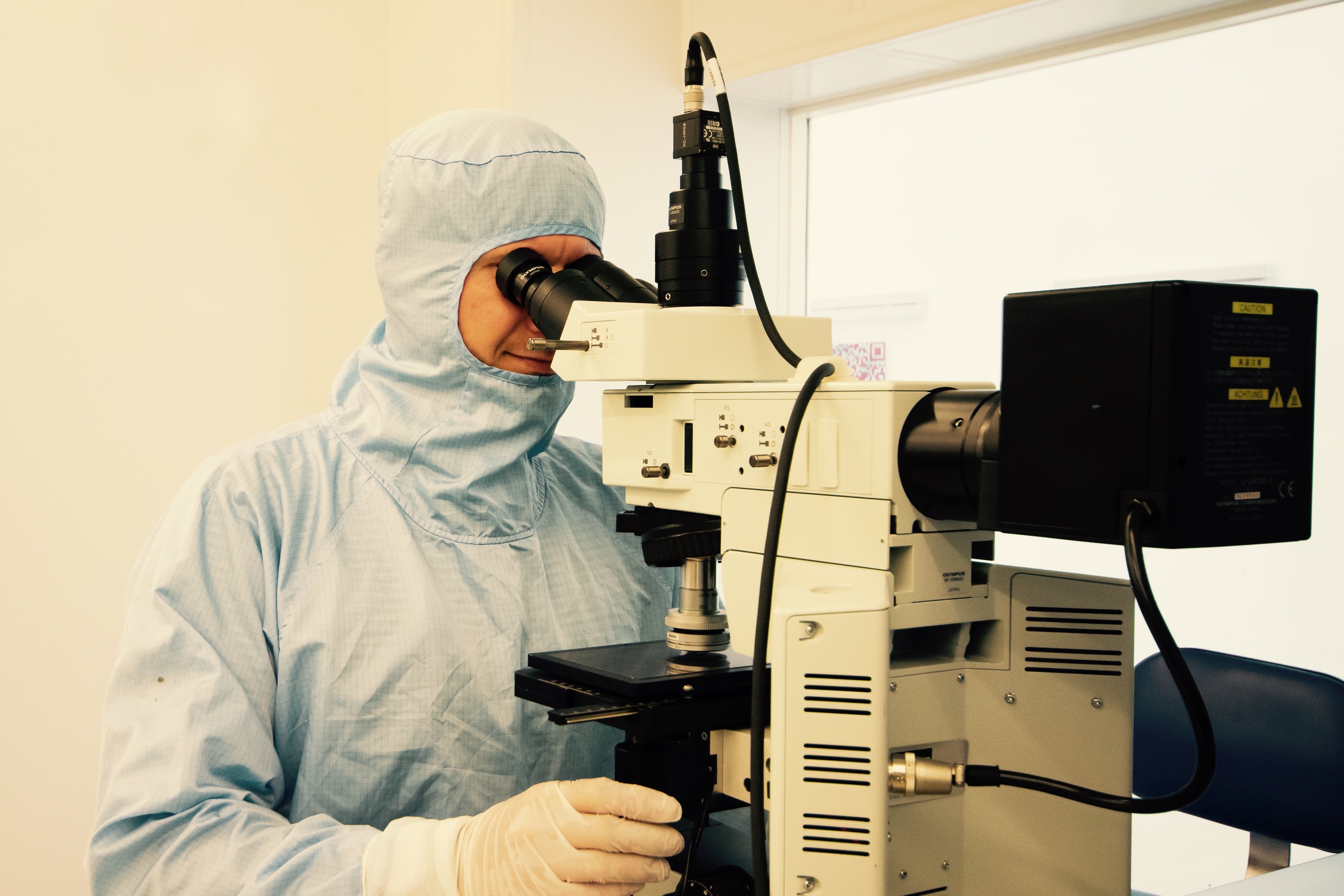 Advanced imaging is used across different industrial and commercial applications. Two- and three-dimensional images at micro- and nano-scale provide insights into material characteristics, their changes over time, product failures and potential root causes. Advanced imaging contributes to research, product development and prototyping, testing and quality control.
We offer an easy access to state-of-the-art facilities, imaging services and expert knowledge, especially to small and medium-sized companies.
Applications
Semiconductors and microelectronics

Life Science

Food Industry

Material Sciences
Your road to advanced imaging
We assist you on your way to our imaging services. We keep all information confidential throughout our collaboration on your request.
We discuss your specific problemwith you

We define the optimal imaging techniques and measurements

We agree on a project setting together (e.g. contract research, research collaboration or student collaboration)

We carry out the measurements with your samples

You receive the data and expert's report
Test services now for free!
Are you interested to experience advanced imaging? We are looking for you! You can now test our services free of charge.
You benefit from public funding: Around 2 person days of our researchers can be financed, usually allowing to carry out complete measurements of samples depending on the complexity of the project.
With our equipment, we run various imaging and analytical services, provide you with data and consultancy with experts for specific materials, technology and application areas. We can also provide access to additional, complementary analytical facilities in our research network if needed.
More collaboration
Additionally, companies can benefit from a broad variety of opportunities to collaborate with us:
Educational activities (semester projects, bachelor and master theses, internships, content of courses)
Research collaboration (funded R&D, PhD)
Contract research (measurements and analysis, testing, consulting, custom R&D, rent of equipment)
Contact us to learn more about these options and conditions. Many of these opportunities are free of charge for companies.

Your contact
Head of Institute
Prof.Dr. Horst-Günter Rubahn

Phone: +45 6550 1190
About us
The Mads Clausen Institute (MCI) is a partner for new ideas, technology and innovation. As part of the Faculty of Engineering at the University of Southern Denmark, MCI is located at the Danish-German border.
With more than 50 researchers and over 400 engineering students, MCI is a gateway to advanced research, high-tech facilities, creative problem solving and contact to young talents. The competence areas include electronics, mechatronics, micro- and nanotechnology as well as technology entrepreneurship and innovation.
Among our cooperation partners are:
Aarhus University, Abengoa, Banke Accessory, Kiel University, Danfoss, DELTA, DTU, UC Berkeley, Embraer, Grundfos, IMEC, IPREM, KK Wind Solutions, LBL Berkeley, LINAK, Lodam, NanoGune, OJ Electronics, Phi-Stone AG, Polyteknik, Stensborg A/S, TU Dresden, TU Graz, UAM Madrid, University Milano Bicocca, UPMC Paris and Vestas.