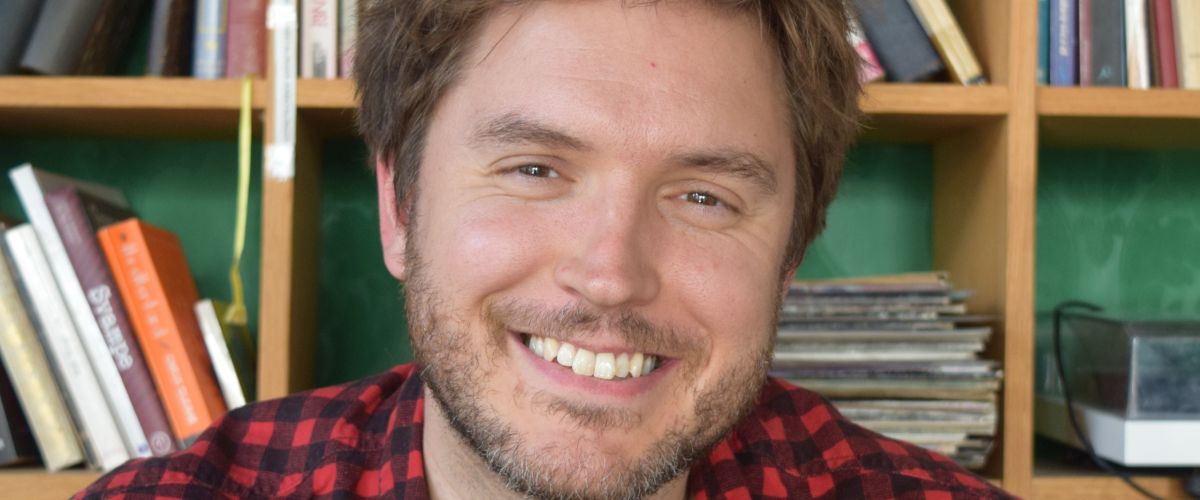 Joel Cox becomes Sapere Aude Head of Research
Danish research has just been enriched with 36 new research projects with DKK 220 million to new, talented Sapere Aude: DFF Research Leaders. Among the recipients is Joel Cox from SDU Nano Optics, who receives DKK 6.2 million.
See the list of the 36 Sapere Aude: DFF Research Leaders

With the 36 new research leaders, Danish research in all major scientific areas will be strengthened by DKK 220 million. The Danish Independent Research Foundation has awarded the Sapere Aude Research Leader grants to some of the most brilliant research talents. The grants help to renew Danish research and lay the foundations for future centers of excellence and research innovations.

Chairman of the Board of the Danish Independent Research Foundation, David Dreyer Lassen, elaborates:

- Sapere Aude gives young, talented researchers the opportunity to research within that about which they are passionate. It provides a strong research contingency with research leaders who can both think new thoughts and organize the production of new knowledge - and that is the right way to go at a time when it becomes clear that research must help provide the answers to challenges such as a global pandemic and the green transition, but also to future challenges not yet known to us.
Sapere Aude grant: a narrow needle eye
To be able to stand with a Sapere Aude Research Leader grant today, the candidates have been through a tough selection: two rounds of assessment in the foundation's professional research council, an individual peer review by international experts and finally an inter-council interview.

Here, 36 research leaders got through the needle's eye, while as many as 391 had applied to the foundation for a Sapere Aude Research Leader grant. With the DFF grant, the research leaders get the opportunity to lead their own team and conduct research at a high, international level.

- The Danish Independent Research Foundation boosts the most talented, younger researchers who have groundbreaking ideas and top-level leadership ambitions, and that benefits Denmark's future, says Chairman of the Board David Dreyer Lassen.


Research into efficient control of light with light itself
The Sapere Aude grants span the entire scientific spectrum, and this is reflected in both the diversity and the high quality of the projects.
Among the 36 younger top researchers is assistant professor Joel Cox from SDU Nano Optics. He is, of course, proud, happy and honored by the distinguished grant and the DKK 6.2 million he has received.

- The Sapere Aude starting grant is a major step towards consolidating my research independence, as it allows me to build a strong team dedicated to the project that I am passionate about. The grant raises my international profile as a leading researcher in the field of nano-optics, and will help position me to compete for other major funding opportunities in the future, says Joel Cox.

Joel Cox talks about the project:

- My project targets a long-standing challenge in the optical sciences: To efficiently control light with light itself. The idea is to exploit the ability of certain atomically-thin or two-dimensional (2D) materials to focus light on extreme levels—down to nanometer length scales—and trigger "nonlinear" light-matter interactions, effectively allowing light to manipulate light. I will develop theoretical methods to describe such nonlinear optical interactions in engineered 2D materials, identifying the best possible configurations to maximize their efficiency. Ultimately, I aim to discover platforms where individual light quanta (photons) can be made to interact strongly among themselves. My project will relate closely with experimental efforts to advance photonics research towards the development of fundamentally new light-based technologies.
Facts
• Sapere Aude means 'Dare to know'.

• Sapere Aude: DFF Research Leader provides excellent, younger researchers, i.e. researchers who have performed research at top level in their field, the opportunity to develop and strengthen their own research ideas and start their own research groups. The instrument is also intended to promote mobility internationally and nationally between research environments and strengthen careers, including giving the most talented talents the opportunity to set up a team of researchers and conduct research at a high international level.

• The Danish Independent Research Foundation has received 391 applications and distributed 36 grants corresponding to a success rate of just over 9%.

• The number of female applicants was 129, and 15 Sapere Aude Research Leader grants were awarded to women, giving a success rate of 11.6%. For male applicants, the success rate is 8% with 262 applications and 21 grants.

• An interdisciplinary chair group with representatives from all the Foundation's five research councils has made the final assessment of the 36 Sapere Aude recipients.

• The Danish Independent Research Foundation has offered the instrument since 2010 with funding for 294 younger research leaders to date, several of whom have embarked on a career as leaders of major center grants.

• The Danish Independent Research Foundation consists of 84 recognized researchers divided into five professional research councils. In total, the councils assess approximately 3,000 applications and distribute approximately DKK 1.5 billion to 400-500 research-initiated projects annually.