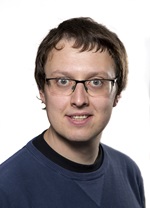 Sören Möller, Adjunct, PhD
Affiliation: OPEN
Mail: Moeller@health.sdu.dk
Tel.: +45 51 52 66 99
Area of interest: Statistical involvement in a wide range of epidemiological, clinical epidemiological and clinical studies.Untypical bias sources in statistical methods, geo-demographic confounders.
See Sören Möller's publication- and activity list here.
Competences:
Biostatistics: I carry out statistical analyses of epidemiological and clinical research and mentor and teach the methodology and the use of methods.
Register-based research: I participate in epidemiological registry research and advise on limitations and methodological considerations in relation to register research, including dropout analyses and possible bias sources.
Data management: I clean and structure large epidemiological data sets and teach and supervise in the proper and safe handling of research data, including the handling of missing values and data control.
Statistical software: I mentor and teach the use of statistical software for epidemiological research and data management, especially in Stata and R.
Own research projects:
Bias in survival analysis with unobserved censored observations: Classic survival analysis is based on a cohort followed over time and observed how many individuals who get the event of interest. In this context, it is possible to account for censoring, truncation and competing risks by using well-known statistical methods. In some clinical epidemiological studies, it appears, in practice, that truncation occurs, which is associated with the occurrence of the incident, typically because it is easier (or more difficult) to include those individuals who experience the event, particularly in situations where the precise delimitation of the cohort is problematic or exclusion criteria are easier/harder to apply in cases than in non-cases. Motivated by specific clinical studies, I examine the impact of this bias source has on estimates from survival analysis. This is implemented as a combination of mathematical considerations and simulation studies based on concrete clinical studies.
Denmark's administrative geography as exposure or confounder in epidemiological registry research
Denmark's administrative division into municipalities and regions (and former counties and districts) is often used as an explanatory variable in epidemiological studies. The major focus, also in health contexts, on geographical bias ( "Peripheral Denmark") in recent years, has also led to the use of the administrative division as outright exposure variable in registry studies. The use of the administrative division in these contexts triggers a number of challenges, both on a practical level, where changes in the division, especially local government in 1970 and 2007, may complicate analyses, as well as on the interpretive level where socio-economic and demographic characteristics of the classification changes over time without classifications (for example rural classification of municipalities ( "geocoding") follows the development. I try to explore how these challenges can be handled safely in the (clinical) epidemiological research, including how population data can be written back for analysis purposes. In particular, I focus on how the magnitude of the inaccuracy and bias sources, these challenges necessarily bring with them can be assessed in specific epidemiological studies to assess whether they limit the evidence in the studies.
Also involved in:
OP_60 CanEpid - Cancer in Denmark: Epidemiological characteristics and prognosis
OP_66 Risk-Stratified Osteoporosis Strategy Evaluation: ROSE is a randomised population-based study, including 20,904 Danish women aged 65-81 years, investigating the effectiveness of a two-step screening programme for osteoporosis, using a questionnaire based on FRAX® followed by DXA-scan. Further, the study is expected to provide knowledge about cost-effectiveness, patient preferences of screening programme to prevent fractures.