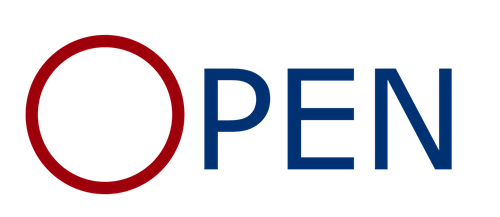 OPEN assists health researchers in the Region of Southern Denmark with collection of data, biobank, register-related data and formalities regarding their research project.
What is OPEN's mission?
OPENs mission is to advance and strengthen the health scientific research in the Region of Southern Denmark.
OPEN's vision
OPENs vision is to become the leading research support unit in Denmark.
OPEN's values
OPENs values are the basis for who we are and an important foundation for our vision becoming a reality. In OPEN we are service minded and quality-conscious. We are solution-oriented and open towards new collaborations while securing and respecting both academic and personal differences.
OPENs values ensures that we can offer the researchers in the Region of Southern Denmark the following:
Exactly the research support they need!
Competent guidance and sparring, increasing the quality of the research!
Attraction of new research collaborations through visibility and openness!
OPEN's organisation
OPEN is headed by a steering committee consisting of thirteen individuals representing the different hospital units in the region, Department of Clinical Research SDU, Department of Regional Research and OUH's Board of Directors. The daily manager is Lone Kjeld Petersen from the Department of Gynaecology and Obstetrics, OUH. OPEN's team of employees and partners consists of Professors, Clinical Professors, Associate Clinical Professor, Post.Doc./Project Administrator, Biomedical Laboratory Technologists, Data Managers, Managers and Administrative Secretary.
OPEN supports your research!