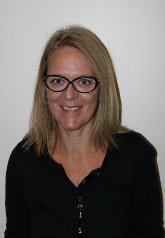 Consultant
Gitte Nyvang Hartmeyer
The research group for parasitology works on new and improved methods for the detection and characterization of parasites that cause infections in humans, epidemiology of parasitic infections, and correlations between parasites and disease manifestations in general.


Research projects
Parasitic infections in Denmark: Diagnosis, Prevalence and clinical significance
The objectives of this Ph.d. study are:
To demonstrate the need to introduce new tests for parasites that cause diseases in Danish patients.

To establish molecular methods for routine detection and identification of malaria parasites and the intestinal parasites Entamoeba histolytica, Giardia lamblia and Cryptosporidium parvum / C. hominis.

To establish a rational strategy for sampling for molecular biological routine examination for intestinal parasites, including selecting of patients to be d tested and establishment of number of samples needed for testing from each patient.

To establish the true incidence of giardiasis, amoeba dysenteria and cryptosporidiosis in people of parts of Zealand and Southern Denmark.

The project will provide reliable testing methods and rational testing strategies for hospitals and practitioners in the regions, and ensure cost efficiency and patient safety.

Background:

Diagnostics of parasitic infections is traditionally based on t microscopy. Molecular Biology detection and identification of parasites is likely to be both more sensitive and specific than the traditional diagnostic approach. This project aims at implementing molecular diagnostics (real time PCR and DNA sequencing) of malaria and the most common diarrhea –causing parasites and use the technologies to determine the extent and cause of the most important parasitic infections in a Danish cohort.
Research network
This Ph.D. project is carried out as a joint project between a number of different institutions:

Department of Clinical Microbiology (KMA), Odense University Hospital (OUH) / Institute of Clinical Medicine, University of Southern Denmark (SDU): M.D., specialist in clinical microbiology, Ph.d. student Gitte Nyvang Hartmeyer. Professor, consultant, DMSc. Michael Kemp (main supervisor), Head of molecular biology section, Ph.d. Marianne Skov, molecular biologist, Ph.d. Silje Høgh and MD, Ph.d. Hanne Holt.

KMA, Sønderborg Hospital, MD, Ph.d., Chen Ming (Supervisor).

Centre for Medical Parasitology (CMP), University of Copenhagen (KU): Professor, DMSc. Thor G. Theander (Supervisor).

Dept. Clinical Microbiology, Slagelse Hospital, research associate professor MD, Ph.d., Ram Dessau.

In addition, researchers in malaria-endemic areas linked through contacts to CMP