Brendan McCormack appointed as adjunct professor
Professor Brendan McCormack, have been appointed adjunct professor in nursing research at the Faculty of Health Sciences, Department of Regional Health Research, University of Southern Denmark.
Professor McCormack is internationally recognised for his work in person-centred practice development and research. This has resulted in successful long-term collaborations in Ireland, the UK, Norway, The Netherlands, Canada, Australia and South Africa.
His writing and research work focuses on person-centered practice, gerontological nursing, and practice development and he serves on a number of editorial boards, policy committees, and development groups in these areas. He has a particular focus on the use of arts and creativity in healthcare research and development.
Professor McCormack has more than 600 published outputs, including 180 peer-reviewed publications and 8 books. He is the 'Editor Emeritus' of the "International Journal of Older People Nursing". He is a Fellow of The European Academy of Nursing Science and Distinguished Fellow of the European Society for Person Centered Healthcare (ESPCH). In 2014 he was made a Fellow of the Royal College of Nursing, awarded the 'International Nurse Researcher Hall of Fame' by Sigma Theta Tau International and listed in the Thomson Reuters 3000 most influential researchers globally. In 2015 he was recognised as an 'Inspirational Nursing Leader' by Nursing Times (UK nursing magazine) and in October 2019 he was made a Fellow of the American Academy of Nursing.
Professor McCormack will be associated with Department of Hematology and Department of Oncology and Palliative Care at Zealand University Hospital. The hospital has been working with capacity building within nursing research, development and care over the past years. Professor McCormack will specifically support the two departments in their development and implementation of a person-centred practice.
The date for the inaugural seminar will be announced later.
Adjunct Professor Brendan McCormack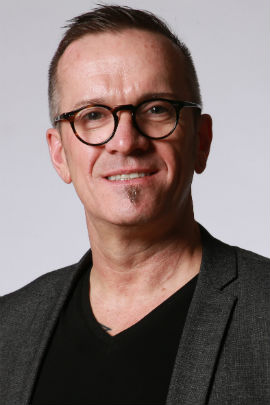 D.Phil (Oxon.), BSc (Hons.) Nursing, FAAN, FRCN, FEANS, FRCSI, FRSA, PGCEA, RMN, RGN