Award to Kristoffer Henriksen
Kristoffer Henriksen receives prestigious international research award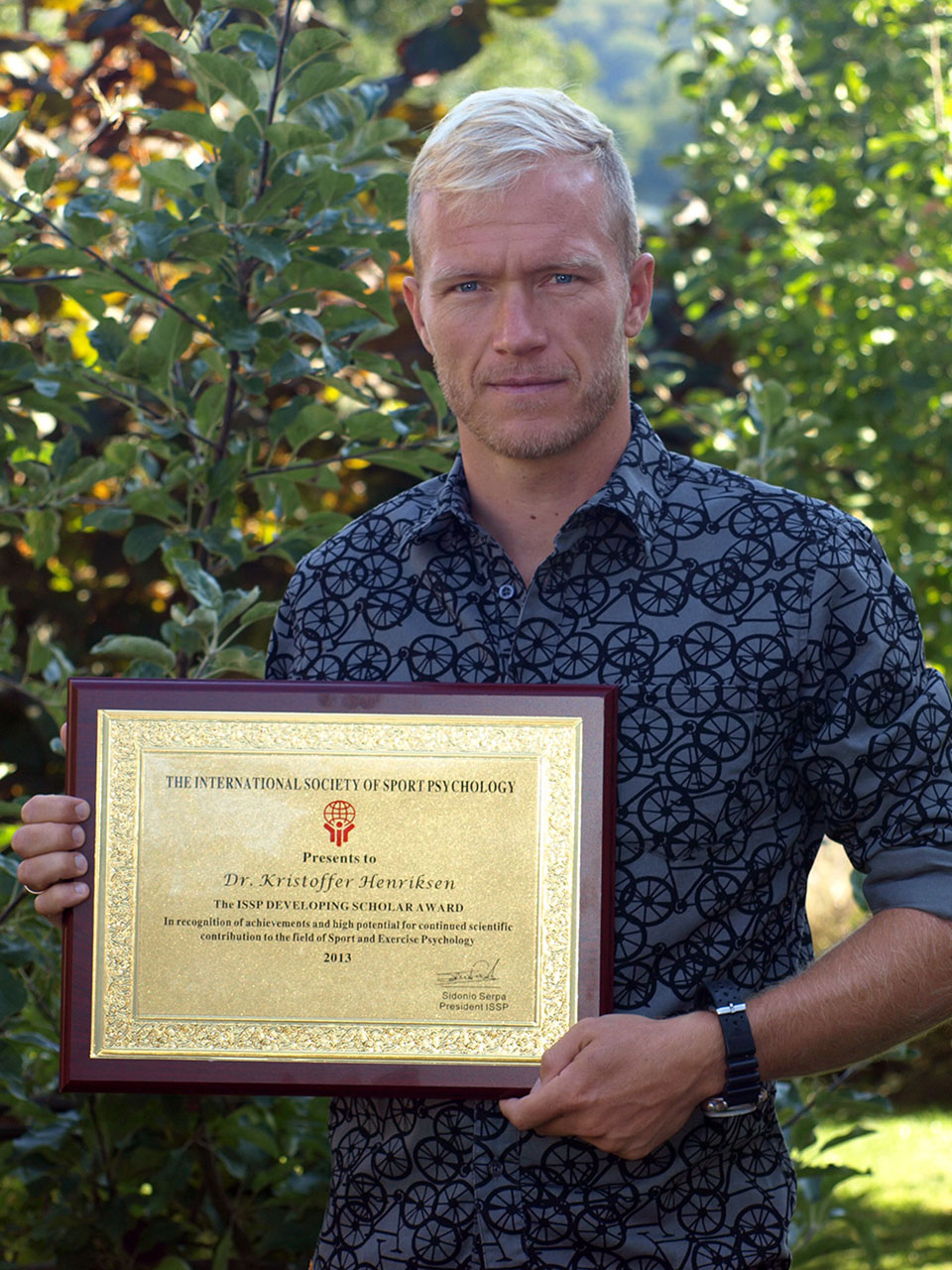 As the first Danish scholar ever Kristoffer Henriksen from the Research unit Physical Education and Sport Psychology this summer received the award " Developing Scholar Award." The prize is awarded by the International Society of Sport Psychology, which is largest international association of sport psychology. The prestigious award is presented every four years to one of top talent of sport psycology.

Natalia Stambulova who have nominated Kristoffer Henriksen for money, motivates the nomination with that Kristoffer's research talent in environments containing empirical data of high quality, dare to develop theory and challenge traditional talent research, and gives consideration to the importance of the research has for practice.

Kristoffer comment on receiving the price:
The price is a huge pat on the back. It has already helped to expand my network of international sports psychology considerably. I see it as a little proof that I can combine my work as a researcher and sport psychology consultant - and carry both with high quality. At the same time, I see it as recognition of the positive and rapid development the Danish sports psychology has been in recent years.