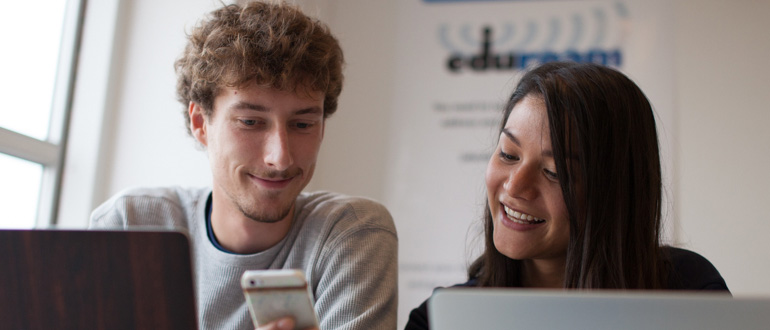 The first SDU Double Degree Students have graduated
Each year students from Denmark and Italy get the chance to obtain a truly international education by getting a double master's degree. The first double degree students from SDU and UNIFE in Italy have now graduated. Graduate Mauro from Italy tells about his experience with the double degree programme.
SDU Esbjerg and Universita degli Studi di Ferrara have a special double master's degree programme, making it possible to obtain a MSc in Environmental and Resources Management from SDU, and a M.Sc. in Economics, Markets and Management, track Green Economy and Sustainability. The purpose of the double master's degree is to prepare students for the global labour market. Mauro from Italy is one of the first graduates. We asked him about his experience.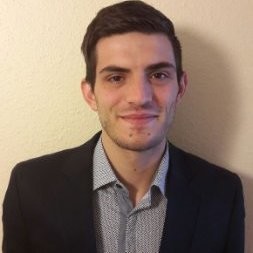 Why did you choose to do a double master's degree and what are the biggest advantages?
I chose to do a double master's degree because I think double degree programs are a very good opportunity to diversify and add value and prestige both to your CV and your personal background. It is also a beautiful and enriching experience for both your career and your life in general.
What did you learn from the ERM programme at SDU?
ERM being quite a multidisciplinary course I had the opportunity to see things not only from a business/economic perspective but also from a scientific perspective.
How is studying in Denmark different than in your home country?
I'd say that studying in Italy is different than studying in northern EU in general. In Italy, the study approach is more theory-focused while in Denmark I found a good balance between theory and practice. I'd say in Denmark there is a more earning by doing approach than in Italy.
What would you like to say to someone who is interested in doing a double degree?
I'd probably give him/her feedback about my experience. I'd say that it was a fantastic year for me, that he/she can learn a lot, build a nice international network and last but not least: he/she can have fun. So "go and do it! "
More information
A double degree programme gives students the opportunity to earn two diplomas- one from each university. A Multiple Degree programme allow students to earn a degree from three or more universities. This programme will not extend the study time. Therefore, the programme is weighted at 120 ECTS (Master).
The first year of the program will be engaged at SDU, Denmark, where after the second year will be located at UNIFE, Italy.
SDU's contact person: Head of Study ERM Julia Bronnmann, Tel. +45 6550 3665 – E-mail: jubr@sam.sdu.dk

Want to know more?
You can find more information about the double degree program here