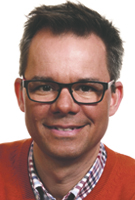 My research on sustainable entrepreneurship focuses on investigating factors and mechanisms that motivate and prevent entrepreneurs and small firms in emerging and developed markets to think and act in a sustainable way.
Sustainable entrepreneurship may include tensions and dilemmas considering the balance between social, environmental and financial sustainability. A sustainable value driven mission may provide entrepreneurial opportunities but may also hinder (traditional) firm growth and financial performance.
My research explores context-specific cross-level enablers and hinders of sustainable entrepreneurship. The research contributes to further understanding of the perspectives on 'sustainability' and it aims at enhancing our theoretical and practical knowledge about how to explore, manage, balance and develop new sustainable business opportunities.
About and Contact
Martin Senderovitz at SDU's Research Portal, Pure
A Selection of Projects