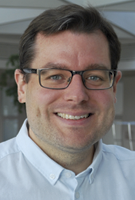 My research focuses on territorial business development and management, drawing on theories from diverse fields that include industrial marketing, economic geography, and innovation.
In particular, I investigate how industrial specializations such as industry clusters, firm networks, and ecosystems emerge, develop, and transform as well as how different institutional settings, political initiatives, and facilitation activities influence these specializations.
I carry out my research in both urban and rural contexts and across different industries and countries. Lately, I have focused on regional specializations in the water technology, offshore energy, and robotics industries.
Most of my research is undertaken in close collaboration with the business community and industry-promoting organizations, often in the form of externally funded projects.
I enjoy counseling municipalities, cluster organizations, regional governments, and national authorities on territorial business development and management matters.
About and Contact
Mads Bruun Ingstrup at SDU's Research Portal, Pure
A Selection of Projects