Inducing Behavior Change: A student competition to make the university more sustainable
How can you make people use less paper, turn off the lights, switch off projectors, take the stairs, etc.?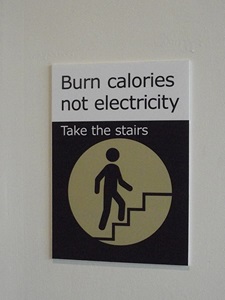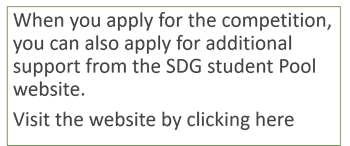 What is the competition about?
We are inviting suggestions for projects in which you try out ideas on how to influence people's behavior. You can choose the type of behavior change you want to address (e.g. use of paper (printing, towels etc. in restrooms), water, water temperature, electricity, lights, etc.); you will receive support for your projects from technical staff (for instance, for determining how much paper is used before and after your intervention), as well as guidance concerning specific design ideas from relevant researchers. Furthermore, you will be provided with the necessary material (within reasonable limits).
Where?
The competition takes place in the framework of the Green Alsion Initiative at the international campus in Sonderborg, but addresses students from both Sonderborg and Kolding. Visit the official webpage of the Behavior Change Challenge here.
When?
The competitions is taking place every year. Register your project as soon as you know what you would like to do by sending an e-mail to Kerstin Fischer (kerstin@sdu.dk) with a brief description of your proposed project. This is useful for you because we may be able to support you with resources, contacts, access etc., and it is useful for us because then we know how many projects will be participating. Carry out your project until June 15th. The winners will be announced and celebrated at the end of June (in relation with the dimission ceremony at the Alsion).
What's at stake?
A tree has been planted in connection with the competition in 2021 together with a plate with the name of the winner. All future winners will be added to this plate. Furthermore, the winner receives the same metal plate. All participants will receive a certificate of participation.
What do you have to do?
Carry out some kind of behavior design project, in which you demonstrate that your idea has a measurable effect. Describe your project and its outcome in a short paper of up to two pages by June 15th.