The concept for the Keepon robot had originally been released in 2003 for studying how autistic children interact with robots. The original version of the Keepon was sold for the price of 30.000 US-Dollar which prevented it from being sold in larger numbers. The Keepon concept was very successful, it won international awards like the First Grand Challenge in Human-Robot Interaction at ICRA (International Conference on Robotics and Automation). In 2011, a more affordable version of the robot – called My Keepon – became available for a broader range of customers. My Keepon is not an exact copy of the original Keepon, but a simplified toy robot with similar characteristics like its predecessor.
Using the Robot in the HRI-lab
Similarly to the JD Humanoid, the Keepon robot is a social robot. It is suitable primarily for experiments and investigations in relation to human-robot interaction. In the HRI-lab Keepons have been used e.g. by Selina Sara Eisenberger for research on intonation in Danish, English and German.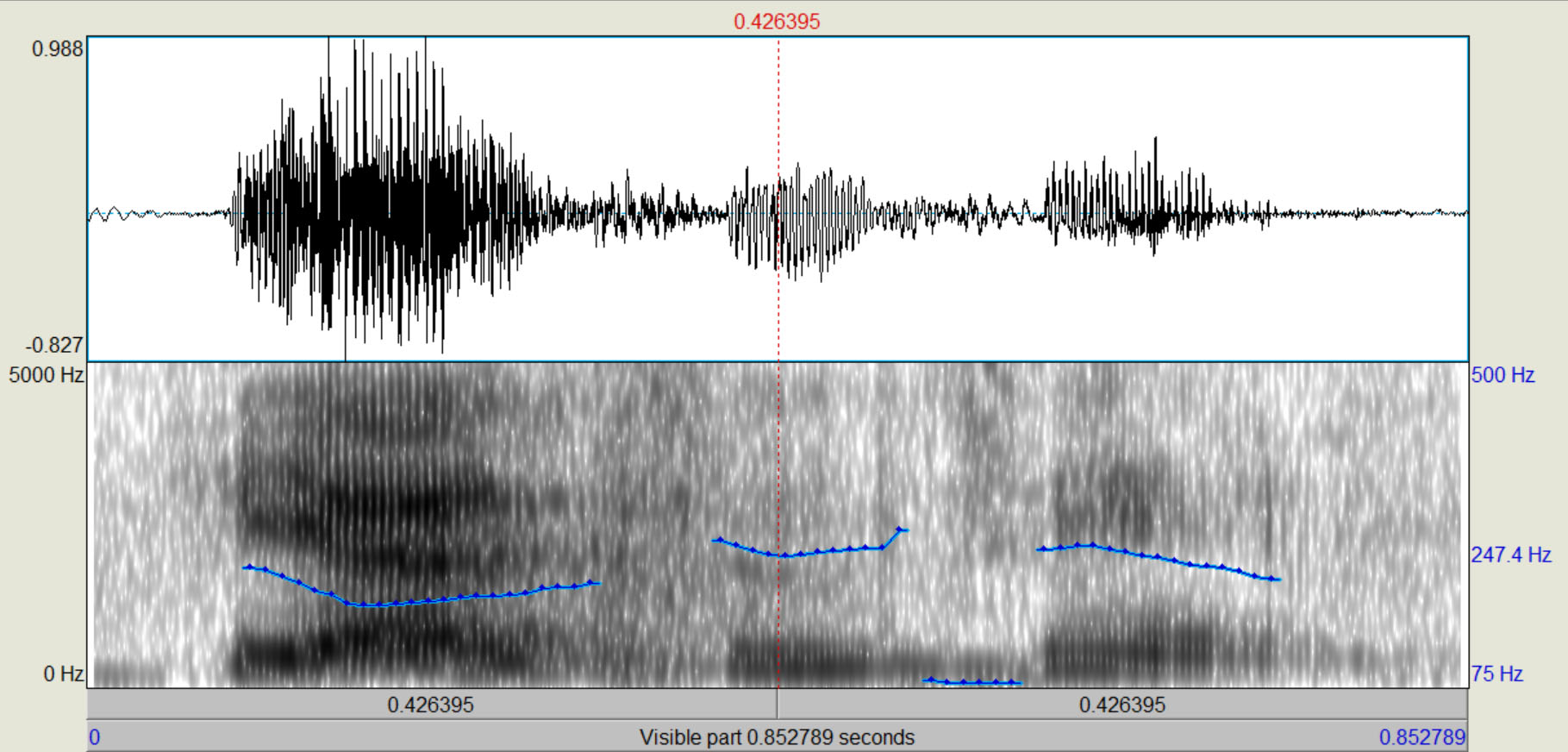 Research Assistant Selina Sara Eisenberger used My Keepon robots and manipulated robotic voice files to study intonation in different languages.
The hardware concept of My Keepon is kept minimal. The robot is roughly shaped like a snowman, its body consists of yellow rubber skin. The features of the robot are four motors that control its movements, two cameras as eyes and a microphone as its nose. My Keepon is firmly attached to a stable black socket. This heavy and quite large socket comprises the battery compartment, the motors and the electronics of My Keepon. It is actually even bigger than the My Keepon itself.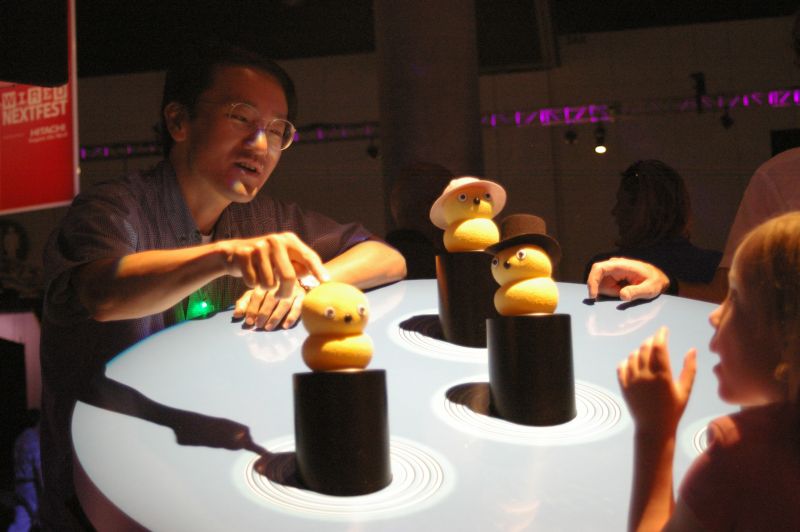 Hideki Kozima, the inventor of Keepon, demonstrates the functionality of the robots at WIRE NextFest in 2007. (Image by Matt Schley, CC BY-SA 3.0, taken from Wikimedia)
The robot can not move in any direction, but it can twist on the spot. Despite its frugal concept, My Keepon is quite hungry for energy. Eight AA batteries are needed to get it running independently from the electric circuit. For stationary use, it can be connected to a power outlet via an adapter.
Interaction with Humans
My Keepon has two modes of operation, the touch mode and the dance mode. In touch mode, it will react to any touches, such as being tapped, squeezed or tickled. In dance mode, it will use its microphone to detect sounds in its environment. It can detect beats and dance to music. Interactions between My Keepon and humans is restricted due to the simple composition of the robot. Nevertheless, My Keepon is quite successful in gaining human attention due to its cute looks and the way it can twist its body.