In our HRI-Lab, we study language and interaction using robots. The lab infrastructure comprises robots, robot videos, links to software useful for HRI experiments and stepwise instructions on how to do this kind of work.
Our students are welcome to carry out on-site research using our robots or to use our infrastructure for online experiments.
Choosing the right robot for a certain task can be crucial for the success of an experiment. Below you will find an overview of our little robot zoo with links to more detailed descriptions for each robot.
EZ Robot: Humanoids with facets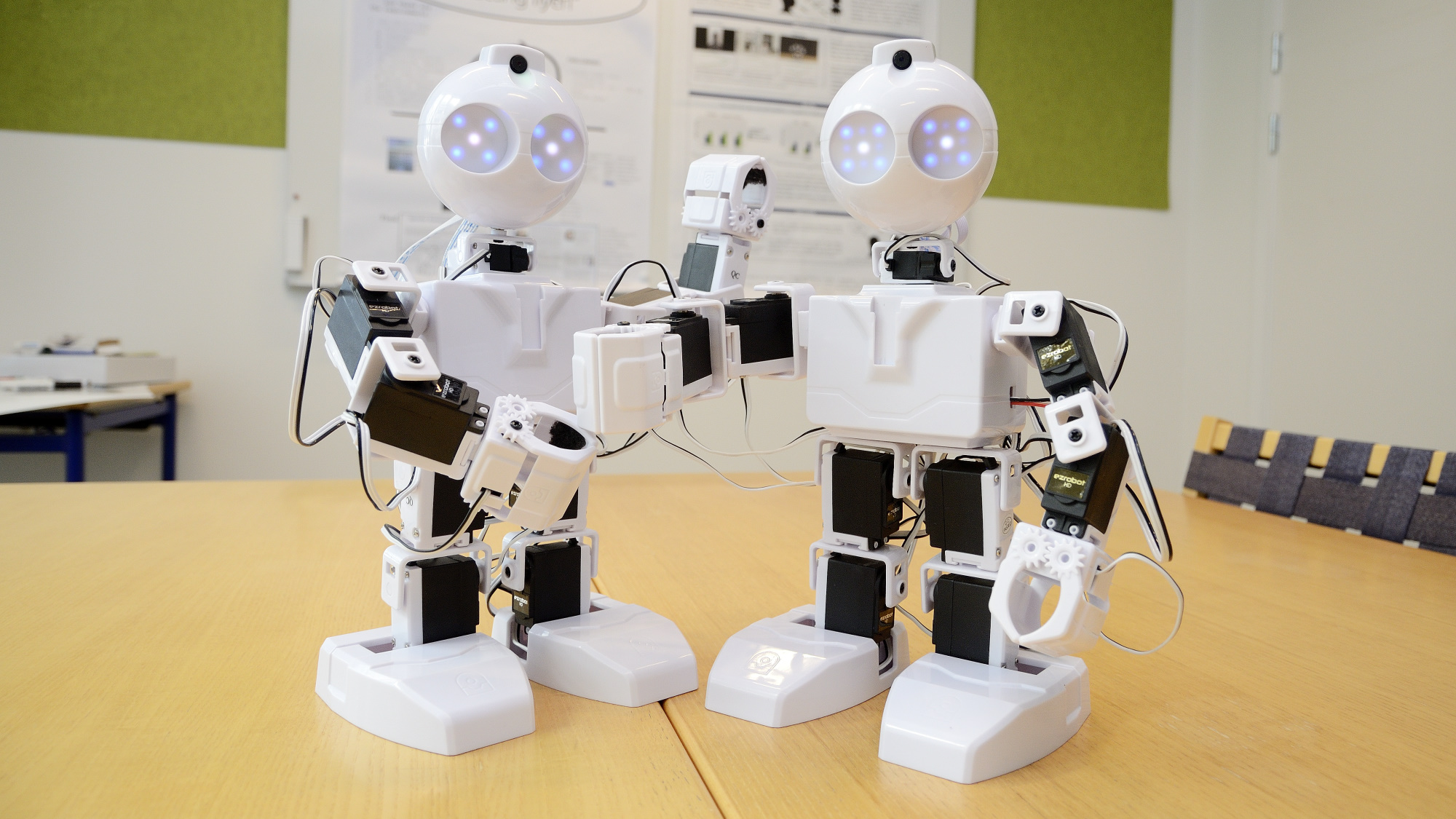 We use theJD Humanoid from EZ-Robot frequently in our experiments.
My Keepon: Reacting to sound and touch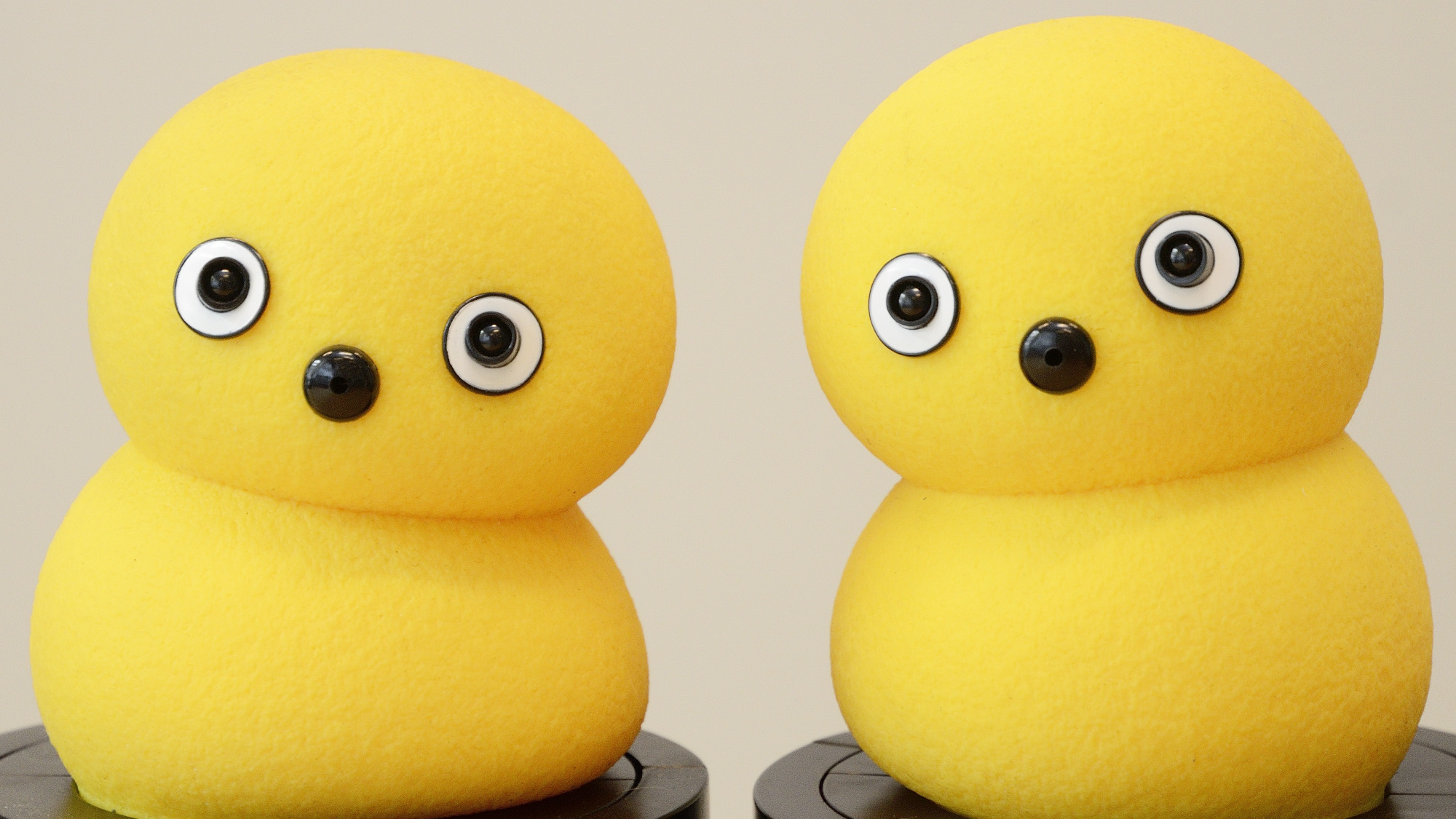 The Keepon robot had originally been developed for research with autistic children. We use the Keepons, for instance, for research on language intonation or when we are interested in behavioral effects of linguistic choices.
Pleo rb: A robot-dinosaur with human needs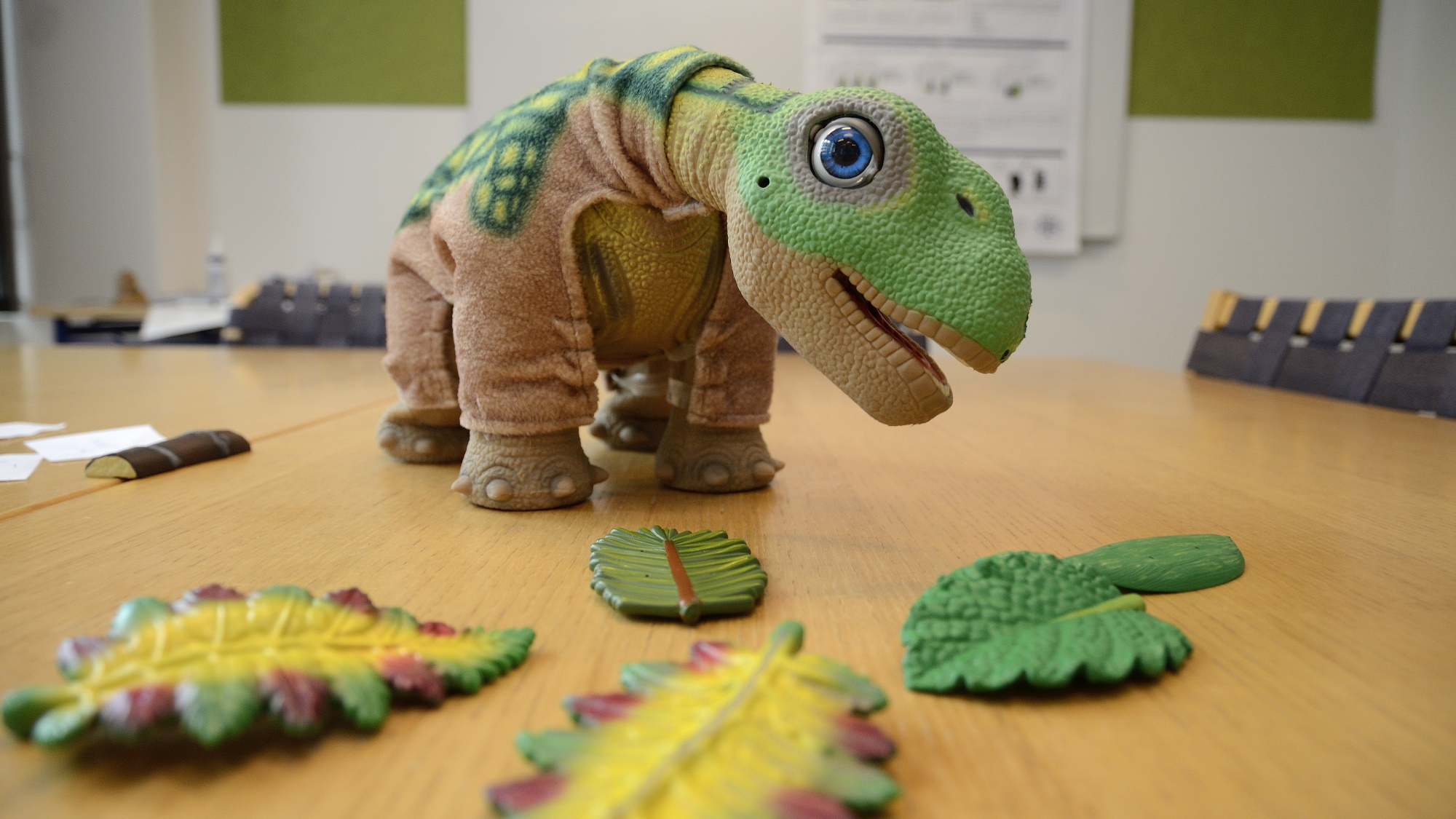 Pleo rb resembles a baby Camarasaurus dinosaur. It needs attention and care like any pet. Consequently, this cute toy robot is perfectly suited for studying the interaction between robots and humans.
TurtleBot 2: Customizable Robotic Platform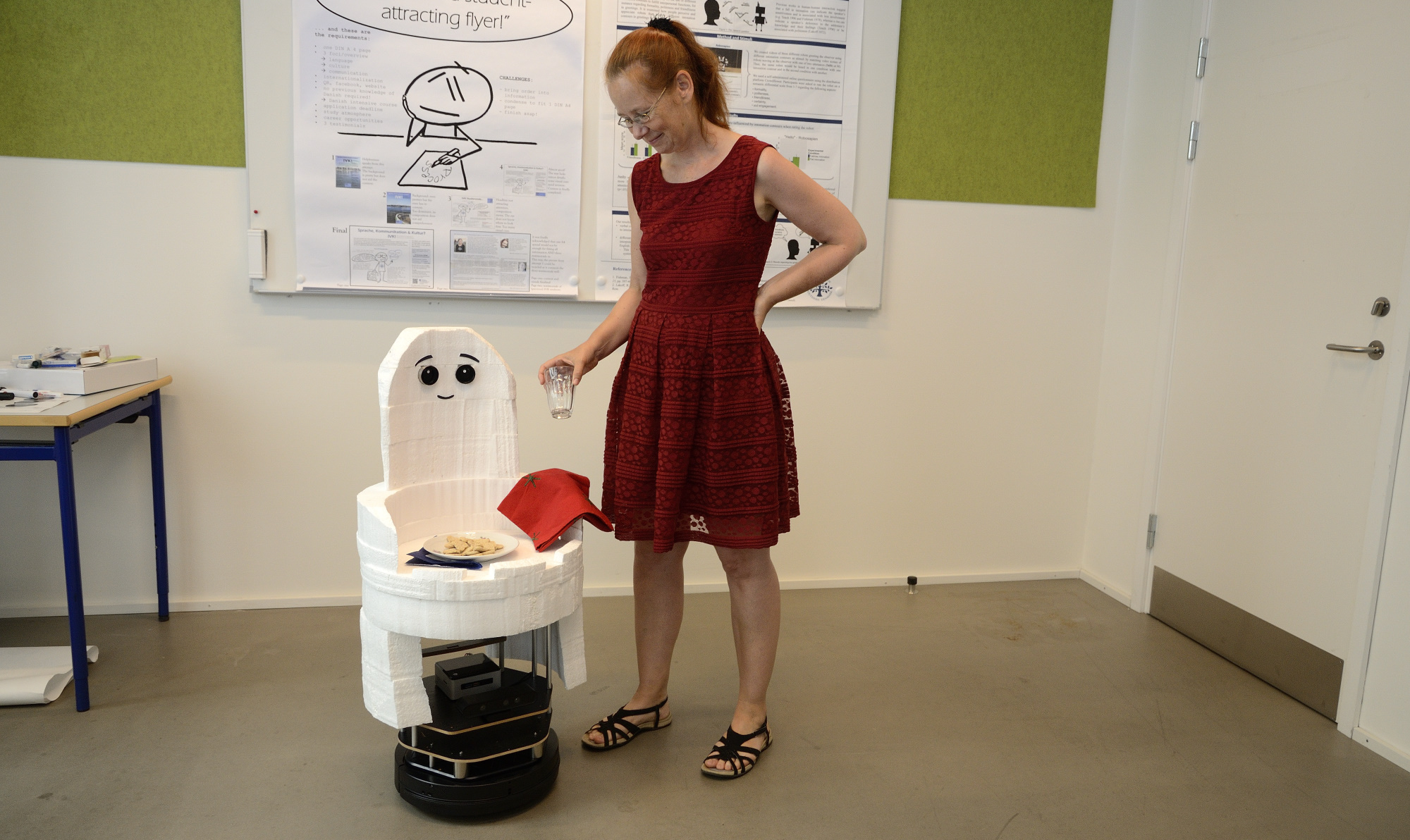 Turtle Bot 2 is a robotic platform that is perfectly suited for building up customized platforms. We use Turtle Bot 2 as a prototype for the development of a care robot.
Robosapien 1.0: Blast from the Past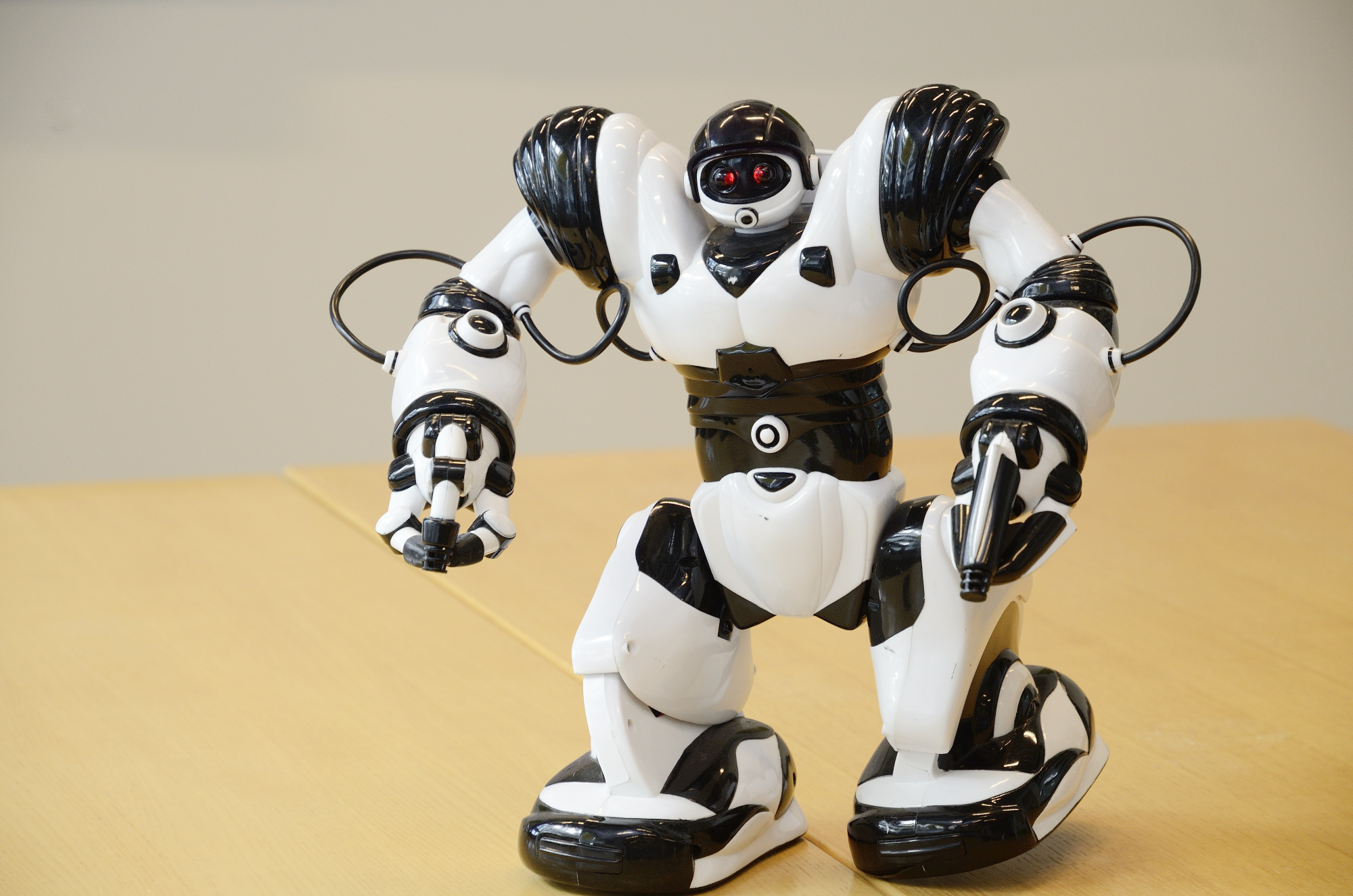 Robosapien 1.0 is a vintage toy robot with rather limited functionality. It was the first robot in the HRI-lab and the team still uses Robosapien occasionally for experiments and robot videos.
---
Practical Setup of an Experiment
Here the steps to set up. for example, an online experiment:
identify a linguistic feature about whose functions you want to learn more;
either create two texts with and without this feature and use a text-to-speech system to synthesize speech, or create one text, synthesize the sound file and then edit the sound file;
select a robot video from our resources or use a robot simulator or a real robot to record your own;
pair the video with the speech files so that the resulting videos are as comparable as possible;
create a questionnaire and embed the videos;
run the study.
More information about the practical setup of linguistic experiments in the lab can be found in an interview with student collaborator Sara Selina Eisenberg. The theoretical foundation of this work can be found in the article Robots as Confederates by Kerstin Fischer.