Project Team
Director: Kerstin Fischer
In our HRI-Lab, we study language and interaction using robots.
Purpose
The HRI-Lab Sonderborg addresses all kinds of interactions between humans and technologies (see Projects and Collaborations) and studies interactions with all kinds of robots (social, industrial, service robots etc.). Our specific focus is on human-robot interaction as a methodology to investigate various aspects of communication.
Especially the interactional functions of linguistic features can be investigated very well using human-robot interaction experiments since robots can be manipulated and controlled in ways humans cannot – without being reductionistic; that is, in contrast to other methods, human-robot interaction preserves the dynamics of interaction (at least to the extent implemented). The phenomena we study include, for instance,
mechanisms of interaction, such as recipient design
persuasion / behavioral effects of linguistic choices
issues of timing & context anchoring
role of prosodic aspects of interaction
situationally appropriate emotional expression, e.g. for appropriate storytelling
We have built up extensive lab-infrastructure for human-robot interaction experiments in the HRI-lab. Our students use this equipment e.g. to test the functions of selected linguistic features in controlled interactional scenarios.
Research Methodology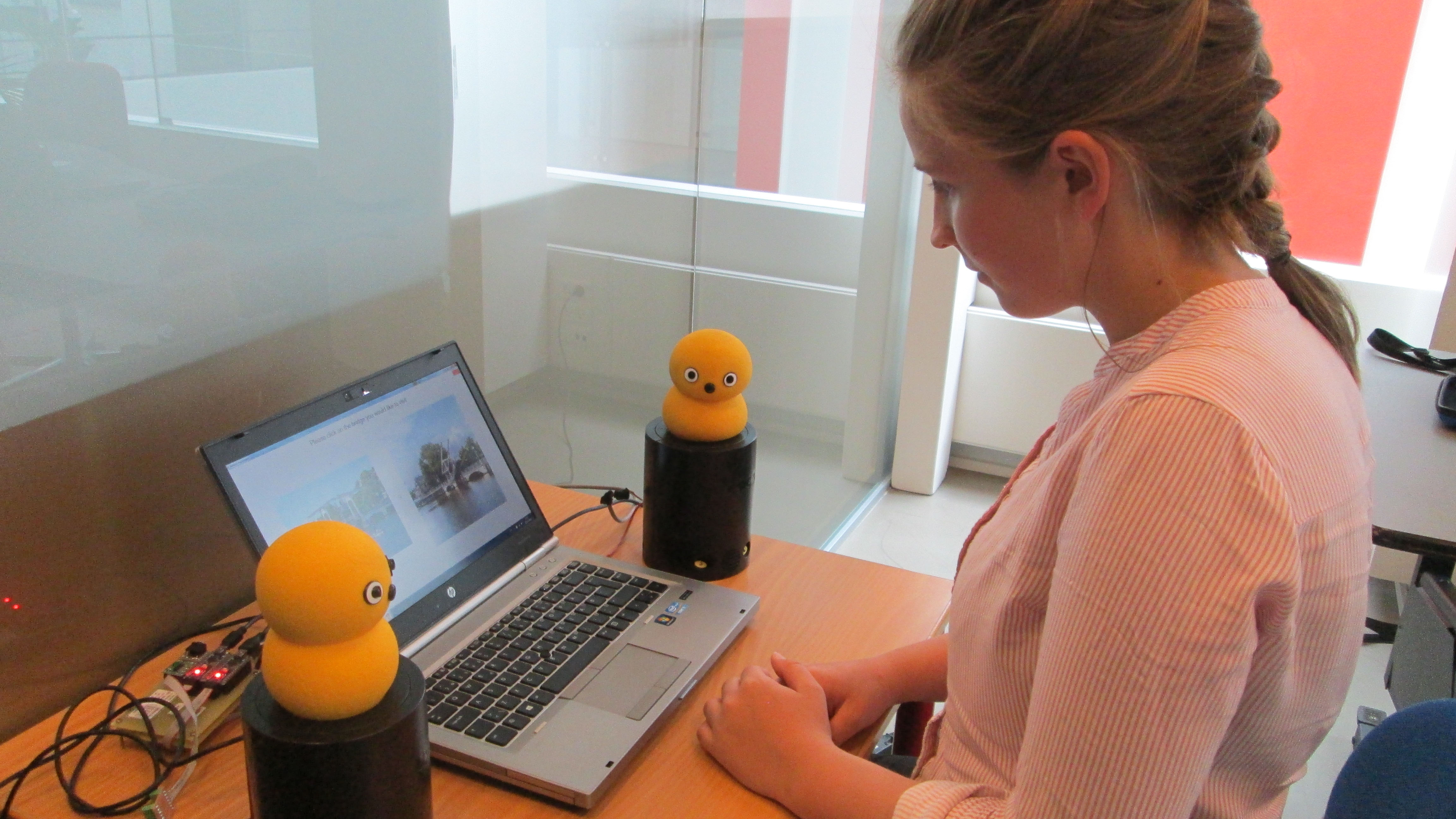 Our methods are described in detail in Research Methodology at the HRI-lab Sønderborg.
Human-robot interaction is an interdisciplinary field of study, it often requires unconventional approaches to track and measure certain behaviour patterns. We encourage our researchers and students to walk off the beaten track and to develop new methods whenever needed.