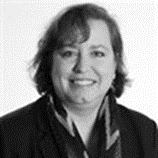 SDU og Odense Robotics StartUp Hub har indgået et samarbejde, hvor studerende giver deres bud på, hvad fem startups bør fokusere på for at få succes på markedet.

Ny teknologi kan floppe fuldstændig - men kan også være kilden til enorm værdi. Marianne Harbo Frederiksen, lektor i Center for Integreret Innovationsledelse på SDU, har gang på gang oplevet, hvor vigtigt det er, at udvikling af nye teknologi-baserede produkter og services ikke foregår i en boble. Netop dét har været udgangspunktet for et nyt fag, der fokuserer på teknologiledelse - herunder barrierer og muligheder for kommercialisering af ny teknologi. Da Peter Smedegaard, Business Development Manager i Odense Robotics, fik nys om det koncept, var han på lige med det samme: "Marianne og co. så helt rigtigt i at fokusere på det her aspekt af innovation. Vi har fået innovation på skoleskemaet, og enhver startup kan aflevere en fem minutters pitch. Men der er stadigvæk et missing link, når produktet skal sælges. Og det er præcist her, Center for Integreret Innovationsledelse kan hjælpe os". Det blev startskuddet til et samarbejde, som har givet inspiration til kommercialiseringsstrategier for nye teknologier udviklet af Aris Robotics, Fynbo Technology, High Precision Systems, Monopulse og SubBlue Robotics
Teknologiledelse skal der til
Odense Robotics Startup Hub leverede casevirksomhederne til faget Management of Technology, der i 2021 for første gang blev udbudt på kandidatdelen til ingeniøruddannelsen Product Development and Innovation. Uddannelsen foregår på Det Tekniske Fakultet og faget er udviklet og undervises af Marianne Harbo Frederiksen og Melissa Beach fra Det Samfundsvidenskabelige Fakultet – der er således skabt et samarbejde både mellem flere fakulteter og mellem universitetet og lokale virksomheder.
Teknologiledelse handler bl.a. om kommercialisering, som i den her kontekst er andet og meget mere end traditionel markedsføring, understreger Marianne og Melissa: "Emergent teknologi har typisk mange forskellige interessenter, og der er en masse barrierer, der skal overvindes. Fx er der ofte nogle myndigheder, som skal ind over og noget infrastruktur, der skal op at stå. Den almindelige offentlighed bliver også tit berørt, for nogle teknologier kan forandre hverdagen for os alle sammen. Det er meget komplekst, og vanskeligt at overskue for en lille startup. Det kræver teknologiledelse at identificere og adressere barrierer og muligheder – først og fremmest i udviklervirksomheden selv, som skal sælge produktet, men jo også i modtagervirksomhederne, som skal søge at udnytte dets fulde potentiale". I mange tilfælde er det ikke kun teknologien, men i lige så høj grad de services, den baner vej for, som giver værdi. "Fx muliggør droner indsamling af store mængder data, men er virksomheden klædt på til at udnytte dem til øget værdiskabelse? Måske kan den tilbyde nye services udover den primære teknologi? Og for at udnytte potentialet optimalt, skal udvikleren have blik for disse afledte effekter og kunne se teknologien i en helhed".
Løft blikket og kig på helheden
Peter Smedegaard understreger fra et lidt andet perspektiv, hvor vigtigt det er at kunne løfte blikket fra det tekniske og se helheden, når man skal sælge ny teknologi til en virksomhed: "Teknikeren skal selvfølgelig overbevises om produktets kvalitet. Men hvis implementeringen kræver ændringer af arbejdsgange eller har potentiale til at udvikle virksomhedens forretning – og begge dele gælder næsten altid for ny teknologi – så skal du også kunne kommunikere på det strategiske niveau. Min erfaring er, at man er nødt til at angribe på flere fronter for at trænge igennem, når man kommer med noget nyt. Og det lærer man i faget teknologiledelse. Derfor røg materialet fra de studerende også omgående ud til vores startups, så de kan komme videre".

Der var 36 studerende på det første hold, som netop har gennemført faget. De arbejdede med projekter for de fem startups fra Hub'en, og Peter Smedegaard kan i den grad se pointen med samarbejdet: "Vi er meget en hardware hub, som er helt opslugt af de prototyper, vi går og leger med. Men vi kan jo ikke bare fortrænge markedet, så jeg er ekstremt glad for, at jeg nu kan forsikre vores teams om, at der er nogen, som kigger på det her markedshalløj. Og at de producerer noget materiale, der kan bruges til fx at rejse kapital. Det er et sindssygt godt match for os. For hvis der kommer en investor forbi, så SKAL vi vide noget om markedet."
Hvad siger virksomhederne og de studerende?
Simon Jensen fra Monopulse, som er én af de fem casevirksomheder, er selv ingeniør, og har mærket på egen krop, hvor vigtigt det er at forstå markedet på et tidligt stadie i udviklingsprocessen. "At få bygget broen mellem teknik og kommercialisering gør, at man kan få nogle folk ind i virksomheden, som forstår begge elementer af forretningen. Og det er ekstremt vigtigt for en udviklingsvirksomhed, at man ikke bruger en masse ressourcer på noget, som ingen vil have."
SDU-studerende Mathias Bonde Spejlsgaard lavede sit projekt i faget sammen med Monopulse, og han kan også klart se pointen i en helhedsorienteret tilgang til produktudvikling: "I mit projekt er værdiskabelsen i selve teknologien jo ret indlysende. Monopulse laver droner, der kan finde mennesker på havet og bidrage til meget effektiv søredning. Alligevel er der overraskende mange barrierer, som skal håndteres, før dette kan realiseres, bl.a. lovgivning, holdninger i samfundet, markedsstrukturer etc. Men fordi vi blev inddraget tidligt i processen, har vi kunnet hjælpe Monopulse med at skubbe deres produktudvikling i en retning, som både leverer et produkt, der løser slutbrugerens specifikke problemer her og nu og understøtter virksomhedens langsigtede strategi." Og Simon Jensen kunne ikke være mere enig: "De studerende har analyseret hvilke barrierer, der er internt i vores virksomhed og eksternt i markedet. Det materiale kan vi indarbejde både i vores produktudvikling og i vores kommunikation til markedet – og jeg forventer mig rigtig meget af det!"