Title: Transformative Relations: Horses, Concepts & Leaders.
Title: The Consumption of Mobile Internet in Uganda.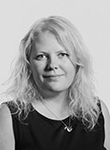 Title: Project: PR or PUS – exploring strategies behind scientific press releases from universities.
Title: Innovative Therapy Management of Danish Comsumer-Patients.
Title: Projekt:Cross-cultural marketplace mythologies – Exporting Nordic Welfare to China.
Title: Social Capital & Innovation in the Danish Welfare Technology context.
Title: Product Meanings in Design Evolution.
Title: Examining Success & Failure: International Joint Ventures in Emerging Markets
Title: Big data analysis for lead user identification using mixed qualitative and quantitative approaches.
Titel: Inertia and learning in networks: a study of the internationalization of the Brazilian Software Sector
Titel: Challenges and Hindrances at Work: Managers' Role in Employees' Cognitive Appraisal of Job Demands
They are all Ph.d students at Department of Marketing & Management. You could be that as well!
Read more about PhD programmes in Business Economics, Journalism, Law, Social Science, Political Science and Economics.