Information about Chemicals:
Before you get started in the lab, it is important to know about the possible dangerousness of the chemicals you are going to work with and to know how to handle them. Furthermore, to know about the workplace safety instructions and where to find them in the lab, is compulsory.
In the system "kemibrug", our chemicals are registered, and here it is possible to find the workplace safety instructions.
Logon Kemibrug, - log in with SDU-username and password: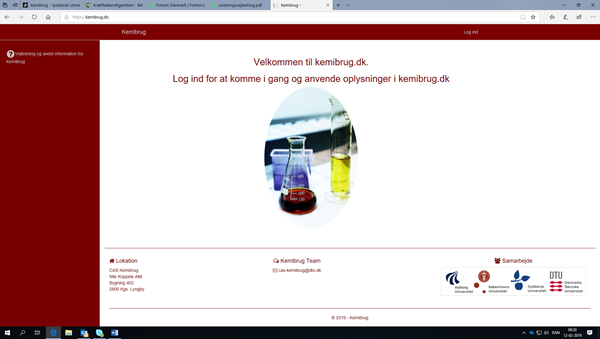 Use the function "Search" to find Chemicals.
The easy way is to use the CAS-number. But if you are logged on the system, chemicals can be looked up by name or synonym. Now it is possible to find information abut which precautions to make and how to classify waste.