Astrid Jensen, Associate Professor,
Acting Head of Center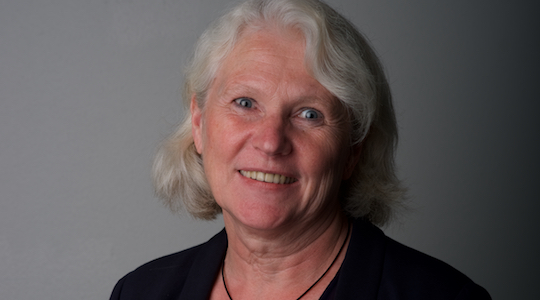 My research interests focus on various aspects of language and cognition in organizational contexts. In particular, I am interested in the use of metaphors and narratives in organizational change processes. My recent work combines theories of metaphor and narratives in a practice theoretical perspective.
Projects that I currently work on include counter-narratives in and around organizations, organizational culture and mergers, as well as tension and commitment in organizational change.
I teach a range of courses in Crisis Communication, Intercultural Communication and Organizational Communication.
For further information see: http://findresearcher.sdu.dk/portal/da/person/astrid
Anders Klitmøller, Associate Professor,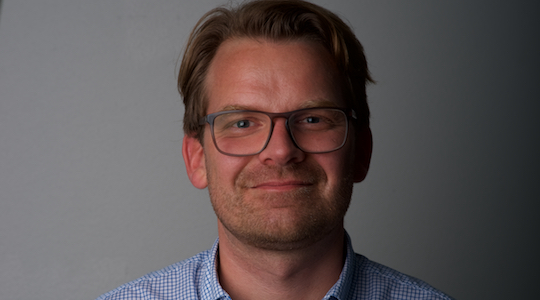 My research interest focuses on various aspects of language, culture and social practice in international organizations, for which I use mainly ethnographic methods.
I have a background in anthropology and business administration; a combination that guides my approach to the study of organizations. From anthropology, I have a keen interest in ethnographic methods and a foundation in theories of practice theories. From business administration, I have a focus on central aspects of international leadership and management such as global leadership, common corporate language, organizational policies, and strategies.

I have taught a range of different courses including International Management; Language and Globalization; Communication and Philosophy of Science; Organizational Ethnography.
For further information see: http://findresearcher.sdu.dk:8080/portal/da/persons/anders-klitmoeller
Steven Breunig, Associate Professor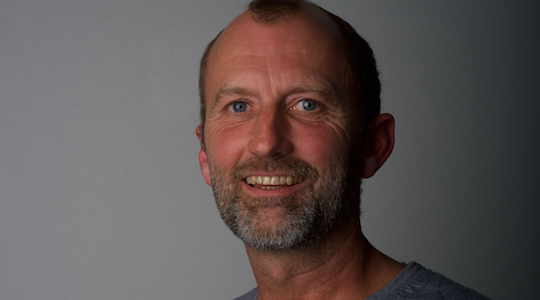 My research stance is based on a sincere desire to enrich our understanding of the world, through the minds of individuals as they deal with knowledge, beliefs, and values unlike their own social and material reality, to enhance the communicative competencies and skills of individuals, groups and organizations.
My research interests fall within the fields of Intercultural Communication and Competence, Strategic Writing, English for Professional and Academic Purposes, and Cognitive Linguistics.

Depending on the research question, my methodological orientation is guided by different cognitive and social theories of mind and methods. For text analysis of professional and academic writing, I primarily use analytical methodologies. My experience with more qualitative methods for collecting empirical data includes interviewing and observations. For questions regarding how to improve practice, such as writing processes and group work, I use Action Research.

In addition to my academic background, I also have practical working experience in public affairs and journalism in Southeast Asia, having served in the US military (1985-1990) as a Navy journalist aboard the guided missile destroyer USS Towers (DDG-9) and at Commander US Naval Forces Japan, Public Affairs Office, Yokosuka. Also, as a member of the US Naval Reserves (1990-93) at US Navy Information Office West, in Los Angeles, California, I served as a Public Affairs Assistant for a US Navy deployment to West Africa. As a Petty Office 2nd Class (JO2) in the Navy, my tasks included, among various things, writing press releases, holding briefings for government officials and diplomats, foreign and US press relations and editor of command newsletters.

Teaching includes courses in intercultural communication, strategic writing and literate expertise for students in degree programs in English, International Business Communication and Language and Economics (Cand. Negot.). I also teach workshops in Academic English Writing for the PhD program within the Humanities.

For further information see: http://findresearcher.sdu.dk/portal/da/persons/steven-breunig
Cindie Maagaard, Associate Professor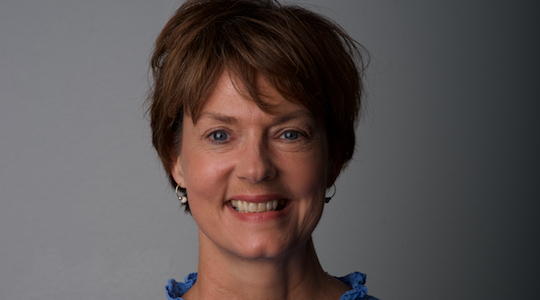 My Ph.D. in postmodern literature has led me to my primary research interest, the use of narratives in and around organizations, with "organizations" understood broadly to embrace public, private, larger and smaller, for-profit and not-for-profit.
I have a strong foundation in narratology with a specialization in counter-narratives, identity, prospective narrative and scenarios, as well as in multimodal theory and analysis. These intersect with my work in two other research centres: the Center for Multimodal Communication and the Center for Narratological Studies.

My most recent research is the use of narratives in medical contexts, for patients' understanding of illness and recovery and health professionals' communication with patients. I am currently involved in collaboration with the Intensive Care Unit at Odense University Hospital and am part of a team that has developed and now teaches a course in Narrative Medicine to medical students.

In addition to Narrative Medicine, I teach a range of courses in storytelling, narrative, corporate communication and writing for students in degree programs in English, International Business Communication, and Language and Economics (cand. negot).

For further information see: http://findresearcher.sdu.dk:8080/portal/da/persons/cindie-aaen-maagaard
Jette Ernst, Postdoc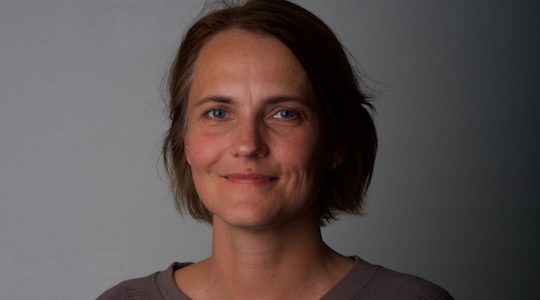 My research focuses on the organization of work. I am interested in the dynamic aspects and complexities of the relationship between work, workers, organization and the wider context. I take a particular interest in how organizational change impinges on people in organizations, and how employees respond to and handle change.
Methodologically I employ a wide range of ethnographic methods, which I combine with a practice-theoretical approach to advance an understanding of organizational life and the social aspects of organizing. My current work includes themes such as professionalism in hospitals, professional identities, knowledge and power, symbolic aspects of organizing, merger and culture, and the structural conditioning of work.

I teach a range of courses within the field of organization, communication, culture and research methodology.

For further information see: http://findresearcher.sdu.dk:8080/portal/da/persons/jette-ernst

Heidi Hansen, Ph.D. Student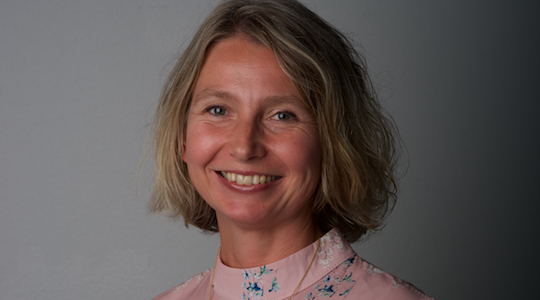 My primary research interest is branding from a holistic view. I see legitimacy as a central challenge for organizations today both internally and externally. With my foundation in narratology and semiotics, I believe a brand to be a social construction which is co-created and negotiated among multiple stakeholders – some with a stronger voice than others.
Therefore I see branding as a strategic management discipline to both internal and external stakeholders.

My recent work examines how employees make sense of an employer brand and how the brand is negotiated and co-created by organizational members. I use a qualitative approach inspired by organizational ethnography.

I teach a range of courses in branding, marketing semiotics, management communication, crisis communication, political communication and the role of the media.
For further information see: http://findresearcher.sdu.dk/portal/da/person/heidi
Katarina Le Müller, Ph.D. Student
My research interests revolve around the aspect of culture and meaning - what is understood and conveyed when we communicate - and how does culture (in a broad sense) influence our meaning-making resources and strategies.
I have a background which combines the cultural studies tradition, organizational focus on cultural institutions, especially museums, experience economy and cultural project management. My recent work concentrates on stereotypes in a danish-german context, where I investigate the realization and the cultural components of Danish and German hetero-stereotypes in interviews, combined with the works of the SMiK-project (www.stereotypenprojekt.eu).

I have taught an introductory course on stereotypes in German and given talks, workshops and guest lectures on the topic of the danish-german stereotypes researched in the SMiK-project, especially how they are relevant to language teaching and intercultural communication.
For further information see: http://findresearcher.sdu.dk/portal/da/persons/katarina-le-muller
Henrik Koll, Ph.D. Fellow
My research takes its point of departure in a keen interest in the areas of organizational change, leadership and management. I use mainly qualitative methods, and my work embarks on extant streams which seek to add more sociologically and organizationally oriented approaches to the fields to connect the micro- and macro-social contexts of organizational life. To serve this purpose, I apply a practice-theoretical lens and a socio-historical perspective. This allows me to explore in what ways the historical embeddedness of management practices and strategic discourses shape our understandings of practices of leadership, organizational change and management.
My background includes some-what diverse working experiences which have all, in their way, fueled my research interests and my desire to challenge existing assumptions within my fields. My experiences include working as a change management consultant in the private sector, a basketball coach at the elite level, and a teacher in Danish public schools.

I currently teach Organizational Theory and Culture, Communication and Change in Organizations.
Laura Lucia Parolin, Assistant Professor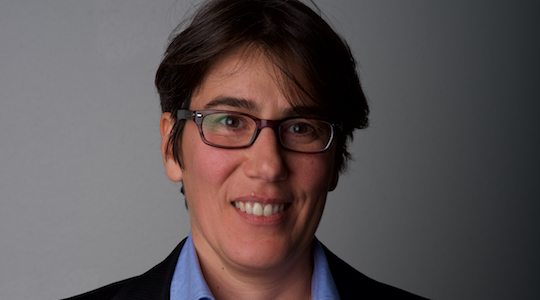 My research interests focus on organizational and work practices and in the role of communication and materiality in organizing. I am also interested in practice-theory perspectives on professional knowing and learning. Thus, I am interested in understanding the entanglement of doing and saying, and knowing and learning in workplace interactions.

Using ethnographic methods, I am interested in the detailed exploration of sociomaterial articulations and disarticulations of daily work within the collective interaction. To achieve this result, I pay attention to the distributed cognition and coordination of work in the detailed interactions in situated workplaces. When it is possible, I do that also through audio or video recording.

My research experience in a technology-dense environment (I did a PhD in the field of telemedicine), drives my attention on sociomaterial interaction, where working and organizing mobilize the joint action of humans, technologies and situated knowledge. I am interested in close study of practices and interactions that inextricably link work and organization to the use of material artefacts and technological systems.

In recent years, I became interested in the relationship between knowing, body, sensitivity, affect, materiality and innovation in work practices. More in general, I am interested in understanding professionalism, mastery and the process of becoming in sociomaterial practices.

I did (or I am doing) empirical research in the field of technology-mediated work (telemedicine), assisted reproduction technology, social and legal services for battered women, engineering and design practices, artistic practices, and cultural festivals. In each of this field, I have been interested in understanding the entanglement of sociomaterial interactions, knowing, doing and changing.

Among other publications, I wrote a book (in Italian) on technology and practical knowledge (2011), and I edited (together with Attila Bruni and Cornelius Schubert) a book on the inextricable relation between technology and work practices titled Designing Work, Technology, Organizations and Vice Versa (2015).

I am on the editorial board of Tecnoscienza - the Italian journal of science and technology studies and editor-in-chief of Studi Organizzativi (the Italian journal of organization studies).

I teach a range of courses within the field of organization theory, organizational communication, technology and work practices.
For further information see: http://findresearcher.sdu.dk:8080/portal/en/person/parolin