Saturday night, the 23rd of February 2013, DJUCO hosted a workshop addressing the opportunities and obstacles young people face when planning their career. 47 senior university students and recent graduates showed up for a night of group sessions, presentations and exercises. Hopefully, they gained a clearer idea about their transition from graduation to employment.
In Jordan, the perception of what a university education can lead to appear somewhat limited. Especially, many university students seem to be uncertain of what competences and opportunities their education actually gives them. A lot of them seem to believe that if they study engineering, they will only be able to work as an engineer and if they study English literature, they can only become an English teacher.
In reality, however, most University students gain skills that enable them to work in a variety of fields. A graduate in English literature can work as a translator, a publisher or even in the political sector, in embassies or NGO's. An engineer can use his or her competences in project management and finical management and therefore find work in a lot of different companies. It is really all about identifying what competences you have gained through your study and then make a strategy for how to use them.
DJCUO hoped to make these points evident in the workshop the 23rd. We tried to address the problem of stereotypes and provide the participant with more ideas, hopes and strategies of their future career.
The evening began with the participants being divided into groups according to their field of study. Each group was then presented to a young person who had studied the same as them, but who had already found their way to an inspiring job. The participants had the opportunity to ask questions concerning the coherence between their education and the actual job marked, benefitting from the experience of the young employee. Discussions were encouraged by different games and activities such as the "lemon game", where the through of a lemon led the participants to share associations.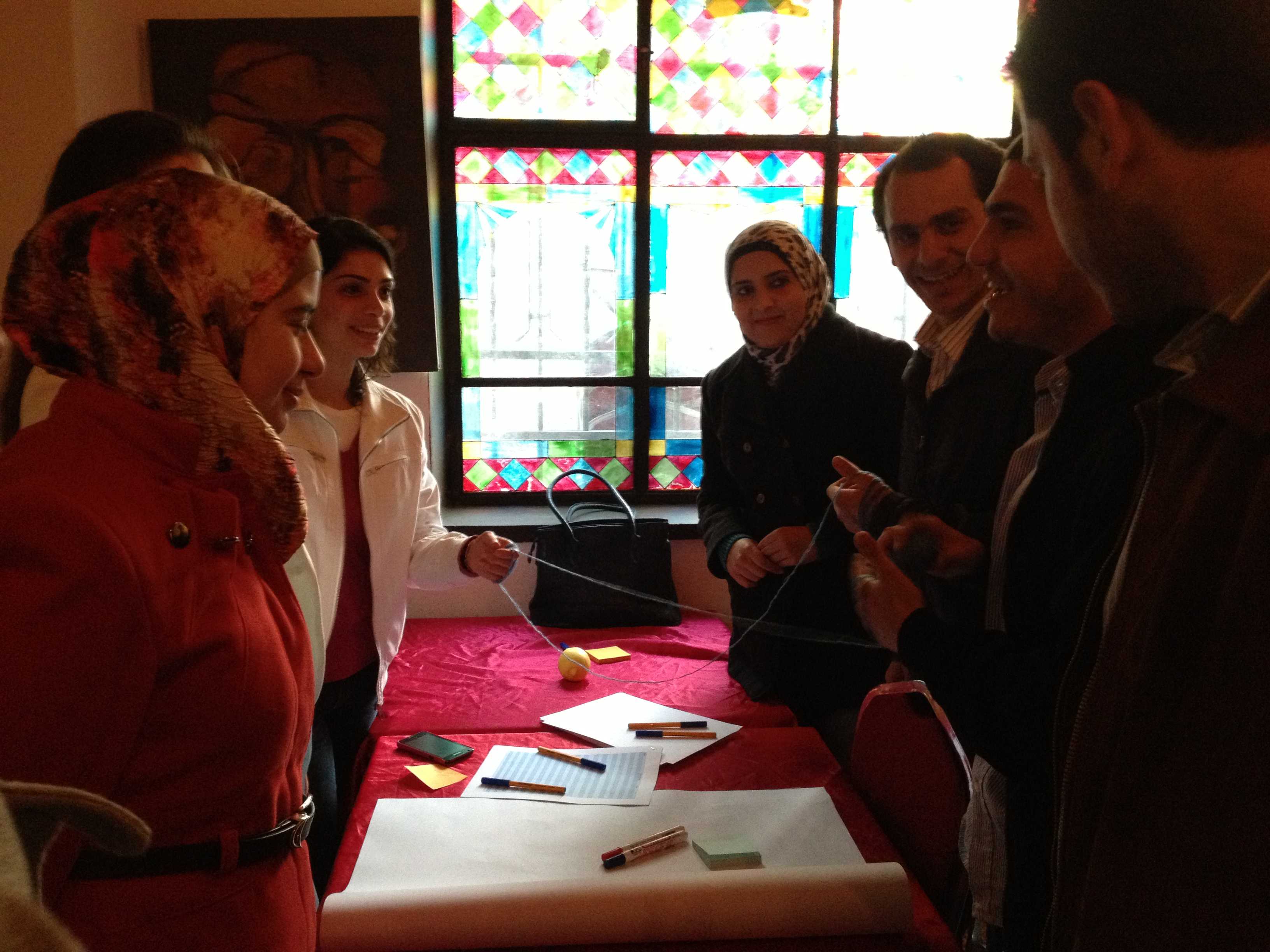 DJCUO had also invited two human resource workers to the workshop, one from the private sector and one from the public sector. Each of them gave a presentation of the rules and regulations of their different fields, preparing the workshop participants to the formalities of the labour market. The human resource workers also gave important insights to what employers look for in candidates and in this way motivate the workshop participants to reflect on their own competences and career plans.
The workshop was ended by a wrap up session, where each group presented what they had gain by participating in the workshop. Judging from the statements, the aim of the workshop was fulfilled. At any rate, the statement of Mohammed Nabhanas, who joint the pharmaceutical group summed up the aim pretty good: "I realized that pharmacists are not what society think we are. We are not only sales men"