Friday 1st December the National Conference in the SIVSCE project was hosted in Valencia with extraordinary success. The venue of the conference was the ADEIT Foundation. 75 people had registered at the conference, including representatives of the Spanish sport clubs and federation from all over Spain and sport policy makers from regional and local governments as well.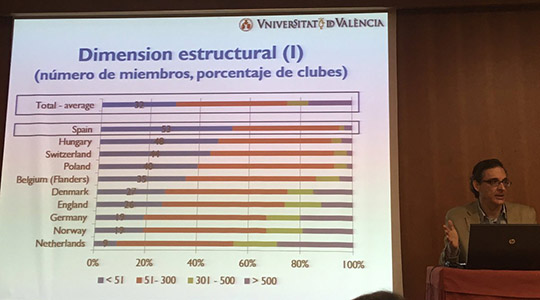 The opening session was in charge of Vice-Chancellor of Culture and Equality at the University of Valencia, Prof. Antonio Ariño, and Director General of Sport at the Valencian Regional Government, Mr. Josep Miquel Molla.
Key Note Speech by Prof. Raúl Reina who talked about "Sport Clubs as a base to the promotion of para-sport. Raúl Reina is Associate Professor in Physical Activity and Adapted Sport at the University Miguel Hernandez and responsible of the Classification Commission at the Spanish Paralympic Committee.
Dr. Ramon Llopis Goig gave a presentation which consisted of a summary of the results of the different work packages, but focusing in the Spanish side.
Panel discussion with representatives of four Spanish clubs: Levante UD (Spanish La Liga football club), Valencia Basket (Spanish ACB basket club – Spanish League champion last season), Club de Atletismo Es Posible and Club Tetrasport. The discussions were about their projects on social inclusion in different areas as disabled people, migrants…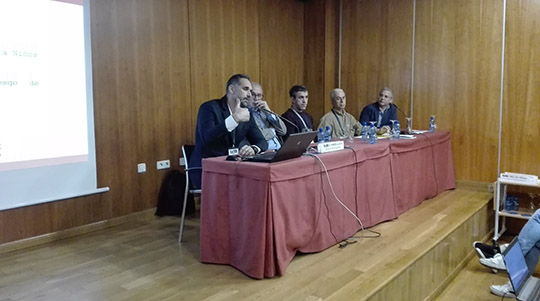 After lunch, time for free communications previously submitted and approved for presentation. A total of 18 communications were presented in three parallel sessions of 6 communications each one. The first one was titled "Sport and social inclusion"; the second one: "Volunteering, associationism and community", and the third one: "Other experiences and models". It is planned to publish a book of proceedings including these 18 communications as well as an introduction and final conclusions.
Next, a practical workshop with the two responsible persons of the Office of Sport Volunteerism at the city of Valencia who gave an interesting presentation of how this office works.