Members of the Centre for Human Interactivty:
Centre Director, Associate Professor Sune Vork Steffensen
Professor Stephen Cowley
Associate Professor Thomas Wiben Jensen
Associate Professor Davide Secchi
Assistant Professor Christian Mosbæk Johannessen
Associate Professor Erin Beatty
Postdoctoral fellow Line Brink Worsøe
Postdoctoral fellow Sarah Bro Trasmundi
Postdoctoral fellow Travis Wiltshire
Postdoctoral fellow Johanne Stege Philipsen
Research assistant, Ph.D. Rasmus Gahrn-Andersen
Ph.D. student Matthew Harvey
Ph.D student Marie-Theres Fester
CHI Secretary - student assistant Nadine Hollmann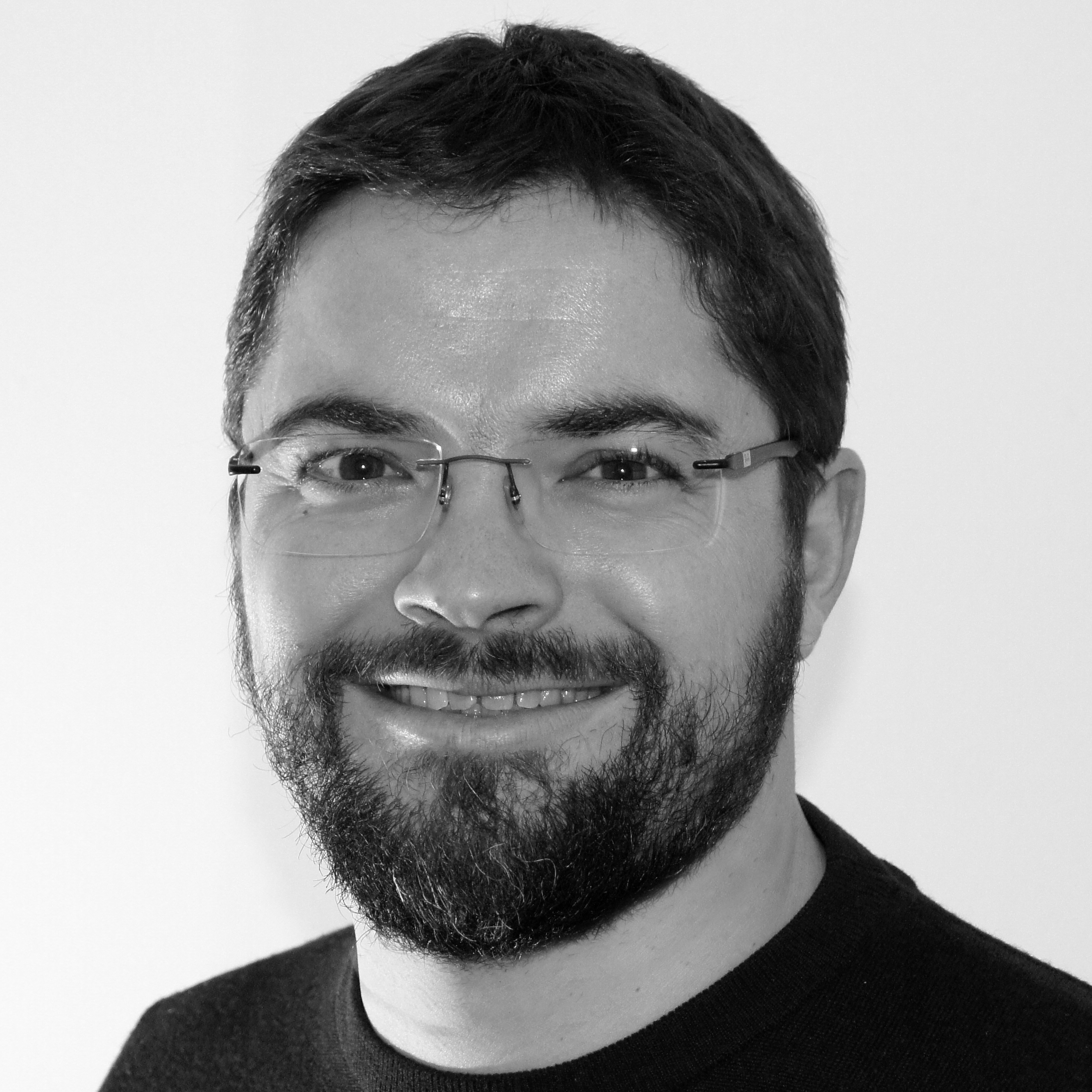 is Ph.D., Associate Professor, and Director of the Centre for Human Interactivity at the University of Southern Denmark (Odense Campus). In 2008 he took the initiative of forming a research group that in 2012 became the current Centre for Human Interactivity. His field of research includes ecological linguistics, distributed cognition and human interactivity. For more than a decade he has contributed to the development of ecological linguistics through numerous publications, including joint work with Claire Kramsch. His current research combines interaction analysis, ecological linguistics and situated, distributed and systemic approaches in cognitive science. He is one of the pioneers of Cognitive Event Analysis, i.e. the study of how short-scale interbodily dynamics, constrained by large-scale, evolutionary, developmental and sociocultural patterns, enable agents and systems to achieve results. His main empirical interest is interactivity in organizational settings (primarily within the health sector), e.g. expertise, decision making and problem solving in complex sociocultural environments. Sune is treasurer of the International Society for Interactivity, Language and Cognition
is a Ph.D. and Professor at the University of Southern Denmark (Slagelse Campus). His interdisciplinary work treats interaction, thinking and language as intermeshing phenomena. This view grew out of a Cambridge PhD entitled "The Place of Prosody in Italian Conversations." This focused how attuning to voice dynamics shaped what happened next (as people enact relationships). Today, he calls this prosodic cognition. Building on acoustic analysis of sense-making, he turned to rapid aspects of encounters between adults, mother-infant interaction, human-human-robot interaction, simulated medical emergencies and experimental problem solving. This opened up a perspective on linguistic cognition that connects integrational critique of post-Saussurian work with views that trace language to the functional coordination of biological systems. Since 2005 he has coordinated a grass-roots group of scholars who aim to transform the language sciences. In developing an alternative to viewing language as like the use of artificial codes, the Distributed Language Group have organized many academic conferences, workshops and special issues. On the distributed perspective, language is activity whose dynamics contribute much to human action, feeling and thought. In pursuing questions of method, Stephen has recently focused on health interaction and, specifically, learning in high fidelity medical simulations. Recently, he became secretary of the new International Society for the Study of Interactivity, Language and Cognition (ISSILC). His publications include Distributed Language (2011) and, to appear, a collection of papers entitled Cognition beyond the brain: computation, interactivity and human artifice (Co-edited with Frederic Vallee-Tourangeau).
is Ph.D. and Associate Professor at the Department of Language and Communication at University of Southern Denmark (Slagelse Campus). Thomas' main research interests include the role of emotion, gesture and cognition in social interaction, the overlaps and differences between metaphor in writing and metaphoricity in spoken whole-body interaction, and an ecological approach to philosophy of science. In 2008 he finished his Ph.D. on cognition in interaction, in which he investigated memory and emotion as embodied interactive phenomena in video recordings of couple's therapy combining insights from Conversation Analysis (CA) with Cognitive Science and various types of emotion research. Since then Thomas has published two books (in Danish), one as co-editor (with Martin Skov) another as sole author. The former is a volume on the relationship between cognition and emotion and it's implication for the humanities based on recent neuro-scientific studies. The latter, Cognition and Construction, deals with the relationship between the paradigms of Cognitivism and Constructionism and thoroughly describes how the two paradigms have informed various discussions on mind, language, human behavior, gender, literature, the arts and so forth. In recent years Thomas' work has primarily been on distributed and enactive cognition, affordances and metaphoricity with reference to video recordings of social interaction in various organizational settings.
Ph.d., Assistant Professor at SDU's Odense Campus. Fields of research include multimodal articulation, articulatory graphetics (articulation of graphic traces such as writing, drawing etc.) as well as the extended energetics of articulation. Since 2001 his preferred object of inquiry has been graphic trademarks. His doctorate work, undertaken as an Industrial Ph.d. at Danfoss A/S in Nordborg, Als, was on forensic analysis and comparison of graphic trademarks.
is a post.doc at the research project EPICLE, the Department of Language and Communication (at University of Southern Denmark). Her main research interests are human cognition in language and social interaction whether spoken, written or otherwise whole-bodied in form. She has been working with qualitative studies of the relation between people's sense of (diagnostic) identity and the semiotic means they use to communicate and negotiate this in interactivity on social media. This interest has lead to a strong interest in the different articulatory characteristics of written language vs. spoken language in collaboration with whole bodily interactions. Her doctorate work was a Ph.D. at the Department of Scandinavian Studies and Linguistics at University of Copenhagen in collaboration with the Danish Language Council. The dissertation was on neologism in the perspective of language and cognition as distributed among heterogeneous dimensions of human ecology, social systems, time and space. Alongside her PhD, Line has been teaching courses on interpersonal communication and strategic communication within the framework of language psychology and organizational communication.
Ph.D. and teaching assisant at the University of Southern Denmark. She has been a visiting scholar at (i) Department of Education, Gothenburg University, where she worked together with Professor Per Linell, (ii) Department of Cognitive Science, University of California San Diego, hosted by Professor David Kirsh, (iii) Center for Advanced Study in the Behavioural Sciences, Stanford University, hosted by Ass. Professor Michael L. Anderson, (iv) Department of German, University of California, Berkeley, hosted by Professor Claire Kramsch, (v) She is currently a visiting scholar at Department of Computing, Goldsmiths University of London, where she works with Professor Mark Bishop. Her interdisciplinary project focuses on human factors in medical teams in emergency medicine. In particular, she is interested in how practitioners make sense and how they – through interactivity (cognitive and language processes) – are able to link bodies, expressive features of the environment and meaning. She investigates 'what happens' in real-life treatment situations and focuses on how sociocultural norms are lived through bodies on the floor. For instance, by showing how medical culture models realtime interactivity and how it is shaped by the exact same dynamics, she seeks to explain how cognition is more - and something else - than purely situated. A methodological concern, thus, falls on how interactivity connects the rapid processes of real-time coaction with situation transcendent processes of social knowledge, norms and meaning – in a way that forms results
Ph.D. is a postdoc in the Department of Language and Communication, University of Southern Denmark. He is an interdisciplinary applied cognitive scientist focusing on understanding high-level cognitive processes (e.g., collaborative problem solving, social cognition) during human interaction with social and technological environments. He primarily studies these phenomena from a Dynamical Systems Theory approach; an interdisciplinary approach to characterize how interacting components of a system change and coordinate over time. Using a multi-method and multi-modal research approach, he examines multiple scales of analysis (e.g., behavior, cognition, and physiology) to explain the coordination of a system's components as they span the boundaries of individuals and technologies in support of collaborative interaction.
PhD fellow and soon to be Post Doc at the Department of Language and Communication at SDU. Johanne has a background in Linguistics and Cognitive Semiotics from Aarhus University, and has done work in fields of Semiotics, Interaction studies, and Cognitive ethnography. Her main area of research is focused on micro-analytic studies of face-to-face interaction with special interests in gesture, joint problem solving, collaboration, diagrammatical reasoning, ecological cognitive processes and collective creativity. As a footnote, she has also published under her previous last name Bjørndahl.
is Ph.D.-fellow at the Department of Language and Communication at the University of Southern Denmark. His areas of research include phenomenology, process philosophy, distributed cognition and theories about social organizing. His Ph.D.-project seeks to outline a theory about social organizing based on an epistemologically clarified phenomenological outset as well as a critique of the analytical concept of context
is a Ph.D.-fellow at the University of Southern Denmark (Slagelse Campus). His main interests are the relation between distributed and enactive theories of language and the philosophy of agency and techniques. His PhD is focused on replacing representations (that's the catchphrase) in linguistic theory, both as a concept and as a suite of terms and associated ways of thinking. With that in mind, his immediate work here is exploring the use of agent-based modeling as a research tool in distributed and ecological linguistics, where the aim is to produce emergent phenomena that are recognizably language-like but cannot be traced directly to representational capacities of individual agents. He arrived at SDU in 2015 after a BA in cognitive science at Vassar College and an MPhil in linguistics at Cambridge.
PhD, is an Associate Professor of Organizational Cognition, Research Cluster for Cognition, Management, and Communication (COMAC), member of the Centre for Human Interactivity (CHI), and the Dept. of Language and Communication at the University of Southern Denmark. His research currently focuses on socially-based decision making and rational decision processes in organizations. Using a distributed cognition paradigm, his research is an attempt to show that social interactions in organizations affect the way rationality is understood and works. Among other lines of research, he has been working on individual social responsibility as both a way to study practical applications of socially distributed cognitive processes and an attempt to link more traditional approaches to social responsibility to cognition. In his research, Davide uses quantitative methods (mostly psychometrics), and has developed some expertise in computational simulations. In particular, he is the founder of an international network of scholars who meets annually and publishes on agent-based modeling with the aim to develop its use in organization behavior research. He is author of more than 50 among articles and book chapters, published the monograph Extendable Rationality (Springer, 2011) and recently edited the book Agent-Based Simulation of Organizational Behavior with M. Neumann (Springer, 2016).
is an Associate Professor in CHI. Her current research interests include creativity, working memory training, cognitive biases in reasoning and decision making, and design thinking. She is particularly interested in understanding how biases in reasoning processes influence organisational behaviour. She is interested in the larger aspect of cognitive training and how different training regimes can be used to improve psychological functioning in a work environment. She studied cognitive psychology at the University of Saskatchewan, Canada and Lancaster University, U.K. Most recently she was a Research Fellow at the Defence Research and Development Canada, Toronto Research Centre where she conducted applied psychological research for the Canadian Armed Forces.