Over 130 graduates tossed their graduation caps into the air at SDU Sønderborg
On Friday, in true American style, graduates celebrated completing their studies at SDU Sønderborg by tossing their square graduation caps into the air at a ceremony in Alsion's Concert Hall.
By Sune Holst, suneholst@mci.sdu.dk, 04-07-2017
Formulas have been swotted, tongue-twisters untangled and business strategies studied with zeal, but on Friday students from the Faculties of Engineering, the Humanities and Business and Social Science were rewarded for many years of hard work.

At the large-scale graduation ceremony in the concert hall at Alsion, over 130 jubilant graduates had a so-called square cap/mortar board placed on their heads. A square cap/mortar board is a square hat, which many people will recognise from American films.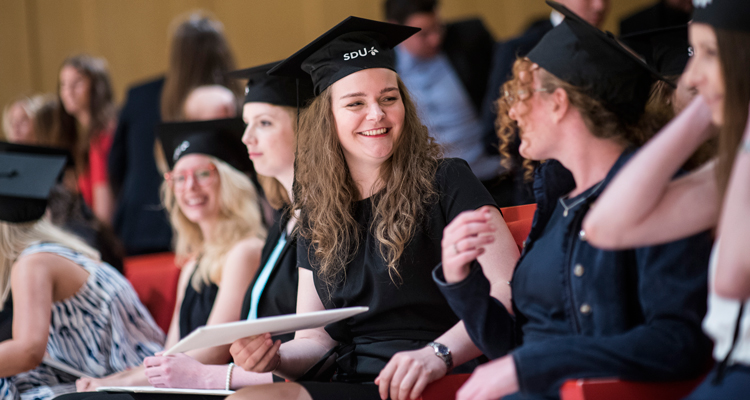 CEO of CLEAN cluster Carsten Orth Gaarn-Larsen delivered the day's celebration speech, and he sent the newly hatched graduates out into the workforce with some helpful advice:

- Be curious - investigate and experiment. Use diversity as a source of inspiration and a way of creating value. Every little step and contribution has meaning. So: think globally, but act locally.

As the CEO of the largest national cluster for cleantech, Carsten Orth Gaarn-Larsen stressed that the competences the graduates have acquired through several years of study at the international and vibrant study environment at SDU Sønderborg are in great demand in industry.

- People with good, solid skills in science, the social sciences or the humanities have a fundamentally better start when it comes to solving problems.

The day concluded with a number of scholarships being awarded before the students celebrated their big day with friends and family at the reception afterwards. You can see a picture gallery of the day's festivities right here.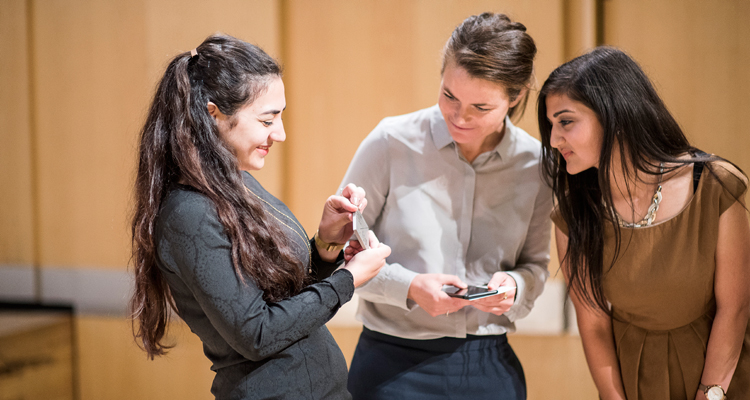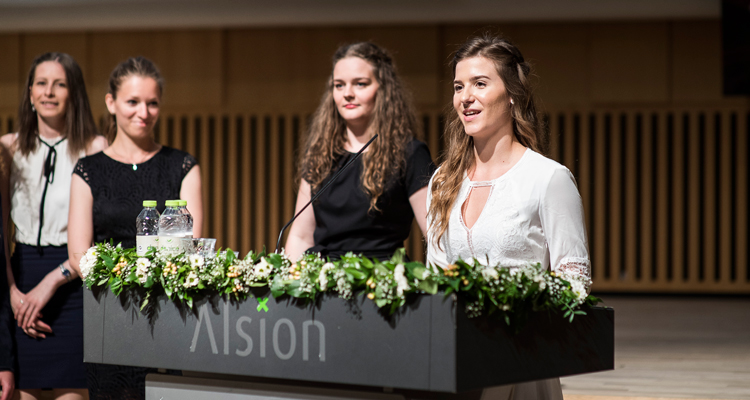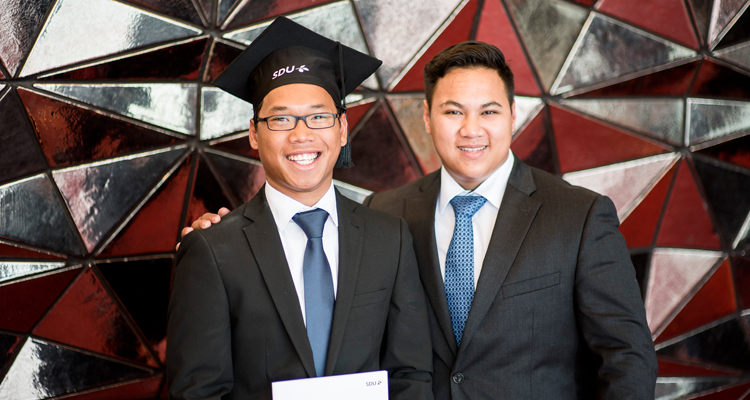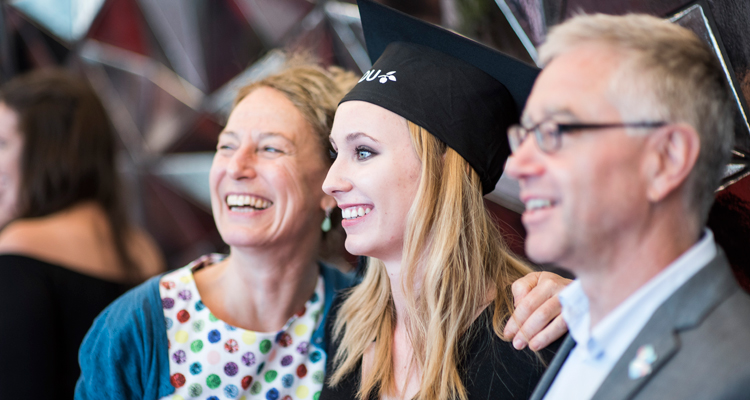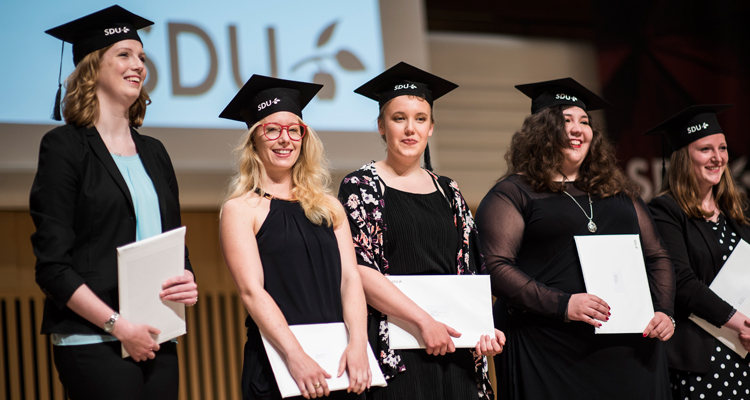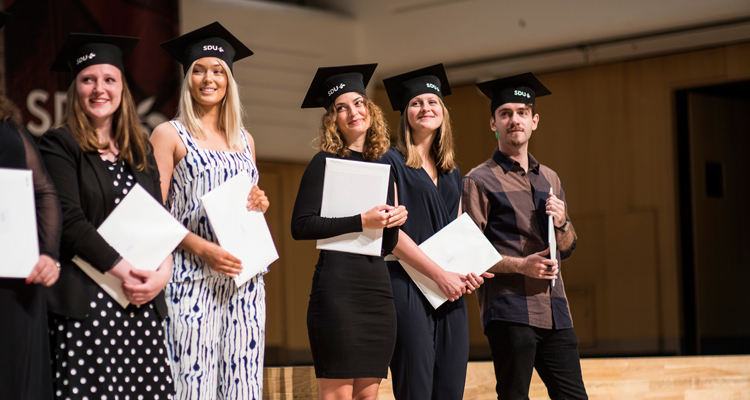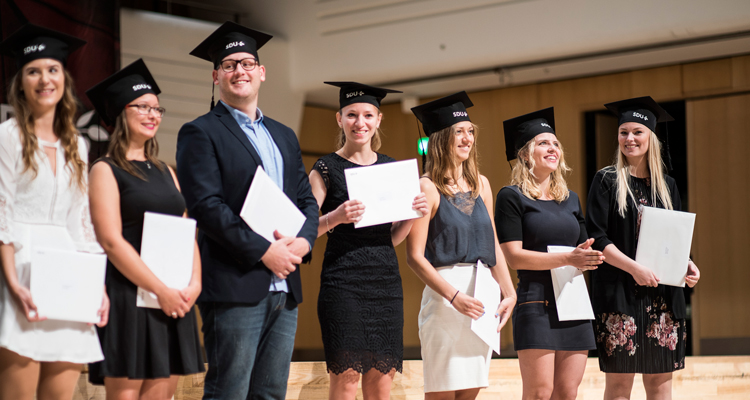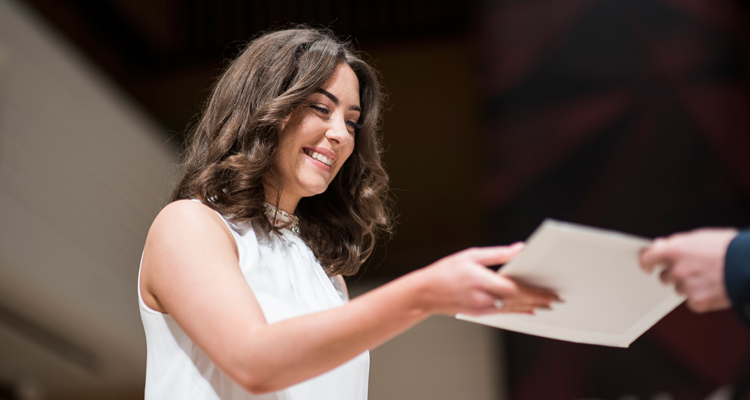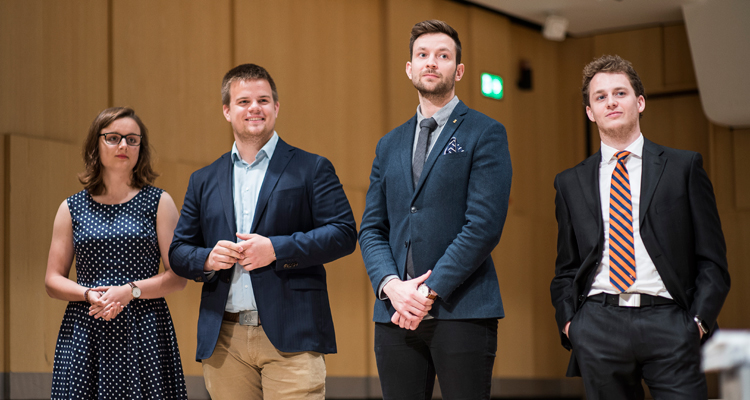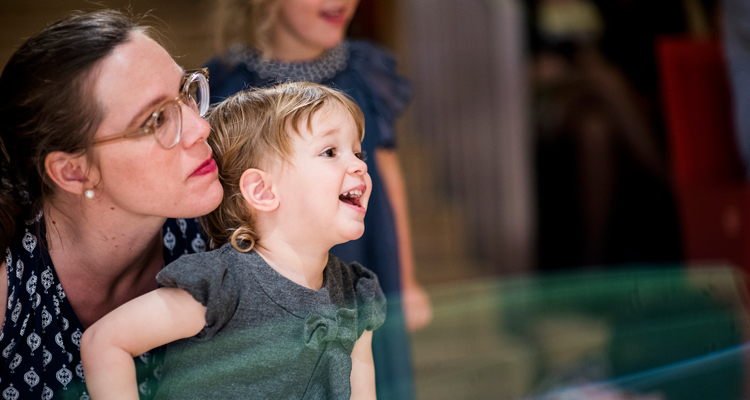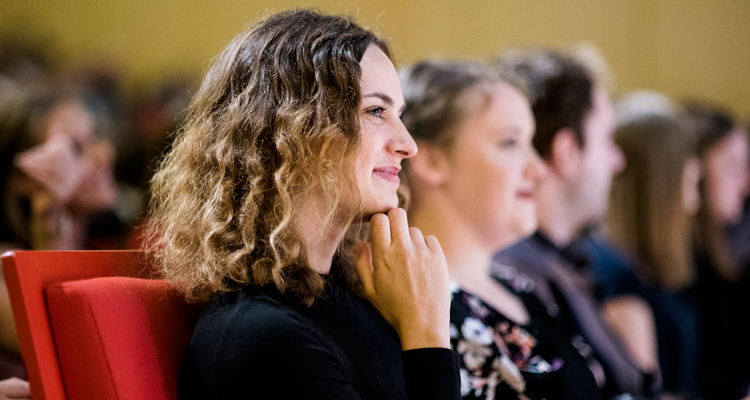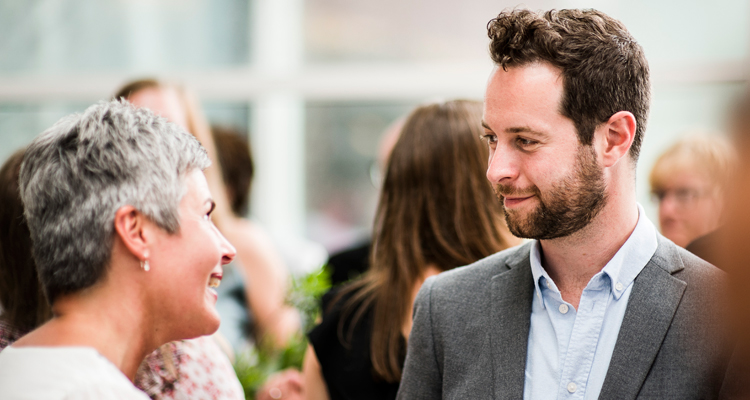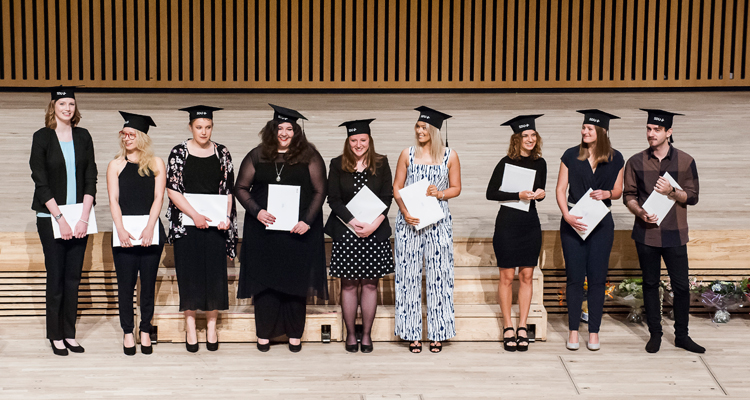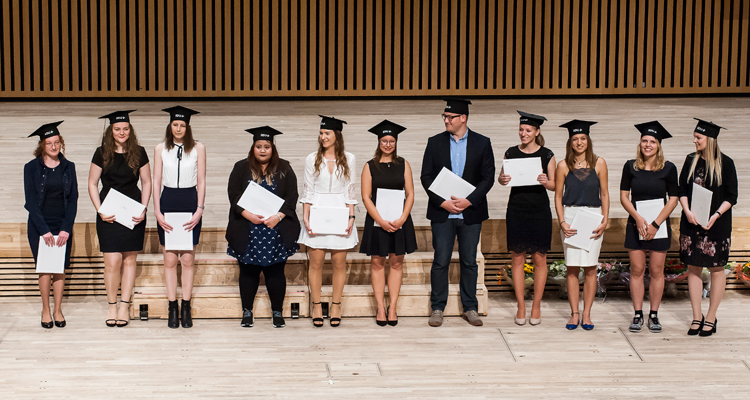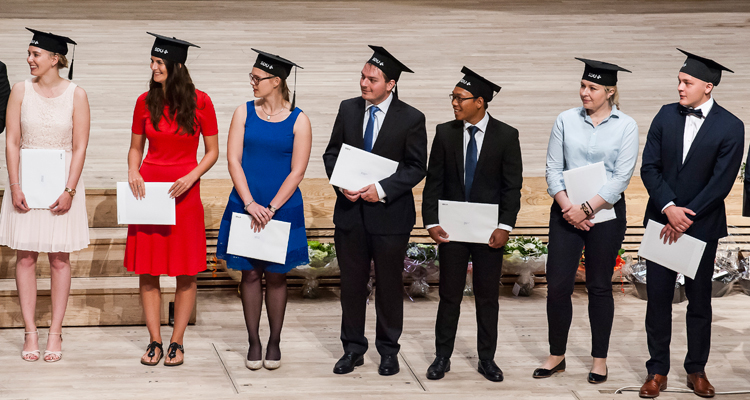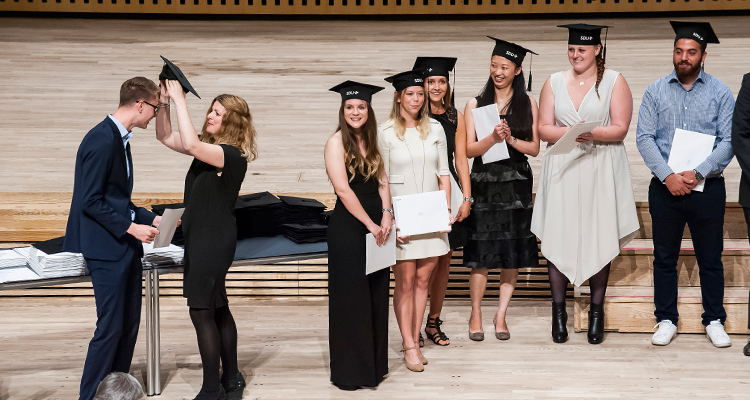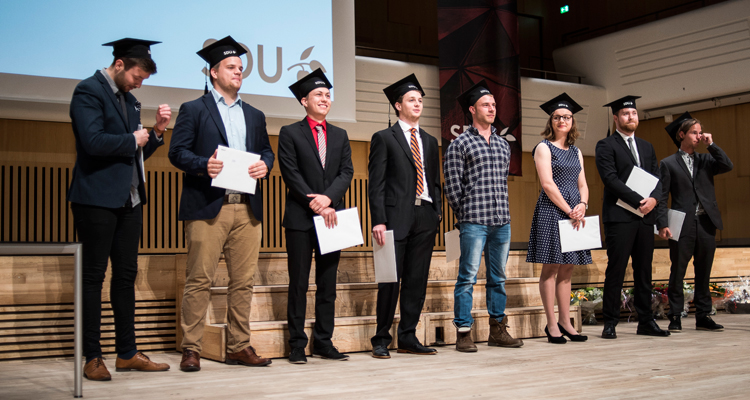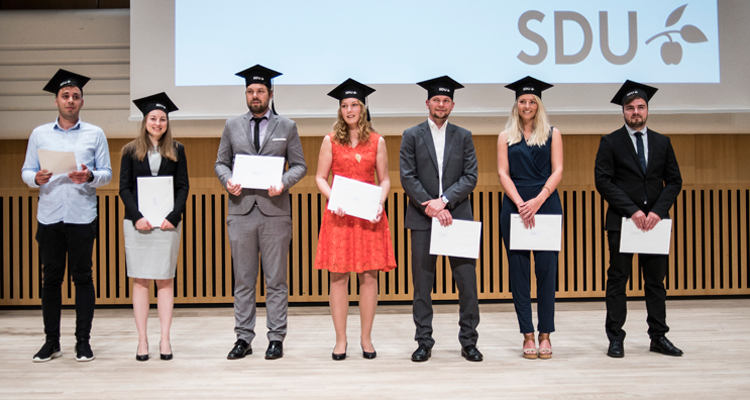 Back to the news list