International relations will always be the glue
Princess Marie attended the welcome of students from 83 countries. Vice-chancellor Henrik Dam talked about the cohesion across borders.
Almost 1000 of the new students, who enter SDU this September, are foreign. They have chosen to travel abroad to complete some or all of their education in Denmark, benefitting themselves as well as SDU.
That was the message from Vice-chancellor Henrik Dam at SDU's special welcome for international students. Her Royal Highness Princess Marie attended the event which consisted of music, speeches and concluded with a buffet at Campustorvet.
"

We believe that intercultural relationships are exactly what's needed to help mould a peaceful and prosperous world for everybody. International relations will always be the "glue" that links us together regardless of national boundaries.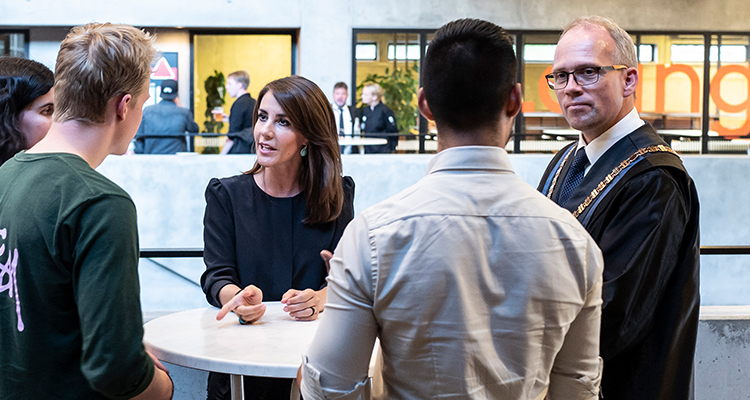 He emphasized that it is especially important for a small country like Denmark to accept international students, who can gain a special insight into Danish culture during their stay.
"We depend on somebody out there in the big world understanding us. That someone understands the distinctive Danish humor, why the concept of "hygge" is so important for us and – of course – the special weather conditions. Even more so it is also essential, that you appreciate, that the flat Danish structure and lack of hierarchies are not an expression of lack of respect. On the contrary, in fact" said Henrik Dam.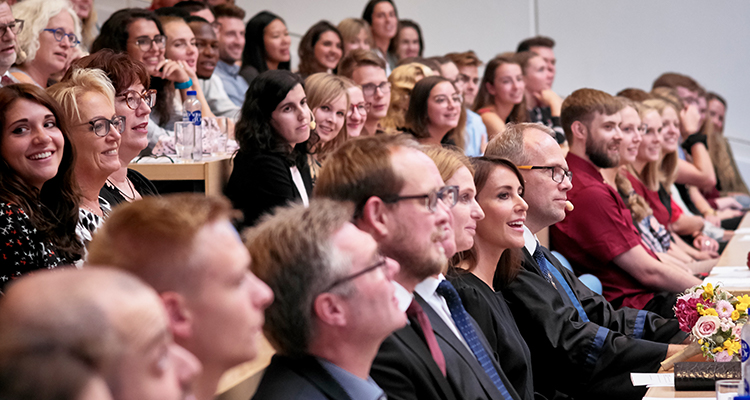 International students at SDU
This semester, 991 foreign students have traveled to Denmark to study at SDU.
Some chose a shorter stay as exchange students, while others plan to do a complete programme. Thus, 164 students are entering a three-year Bachelor programme, while 443 students are beginning a two-year Marster's degree programme.
The vast majority of international students at SDU come from another European country. For example, 245 from Germany and 59 from Italy. In all, 83 nationalities are represented, and some students have traveled very far. For example, from Peru, Kyrgyzstan, Mauritius or Uganda.