Specs JEOL electron microscope JEM-1400 plus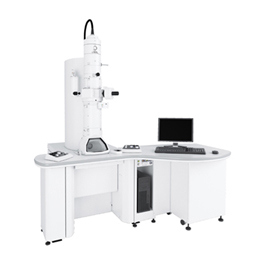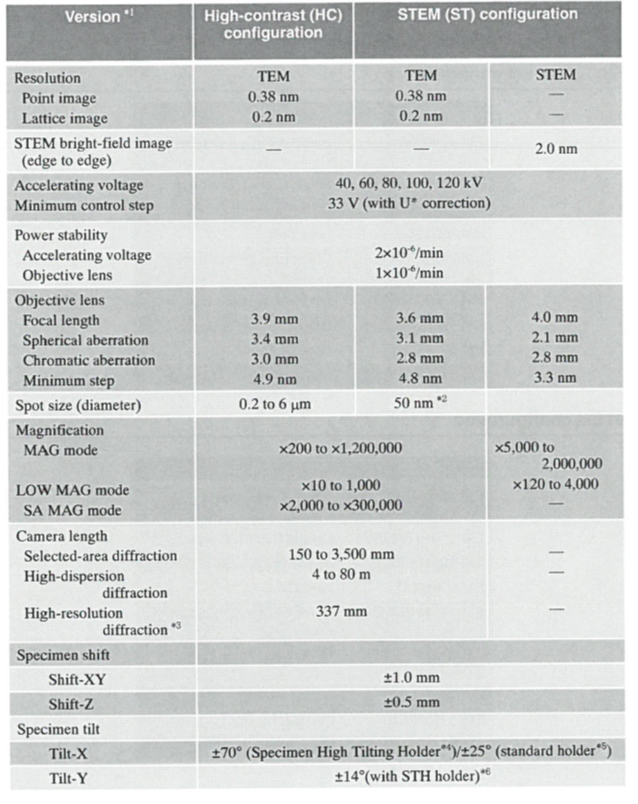 Examples of research: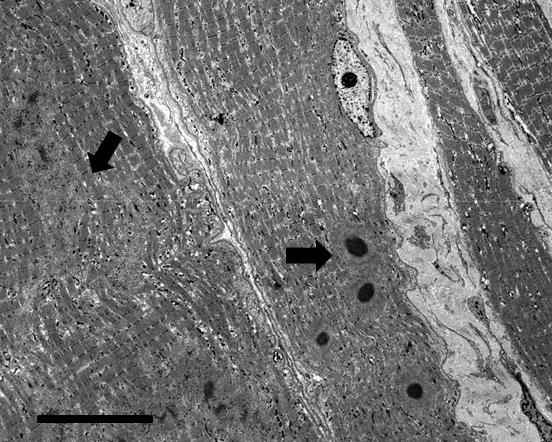 Electron microscopic image showing myofibrillary disorganization in skeltal muscle from a person with congenital myopathy due to a mutation in a gen coding for a Z-band protein (scale bar 20µm).
Immuno EM labeling of an interstitial cell in skeletal muscle. In this case the staining are performed as a pre embedding stain with conventional peroxidase labelling. During the standard osmification the DAB binds osmium to form a black, granular product (arrows) (Scale Bar 2µ).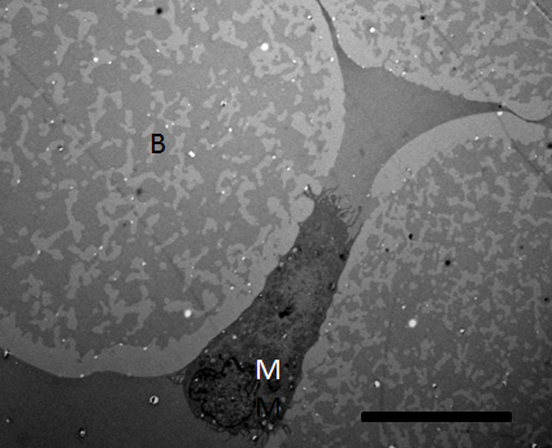 Elecron microscopic immage of a myoblast (M)cultured on PLGA micro beads (B)(scale bar 10µm).