On Tuesday December 4th 2018 PhyLife hosted the first Membrane Imaging workshop. 11 talks and 11 posters were presented.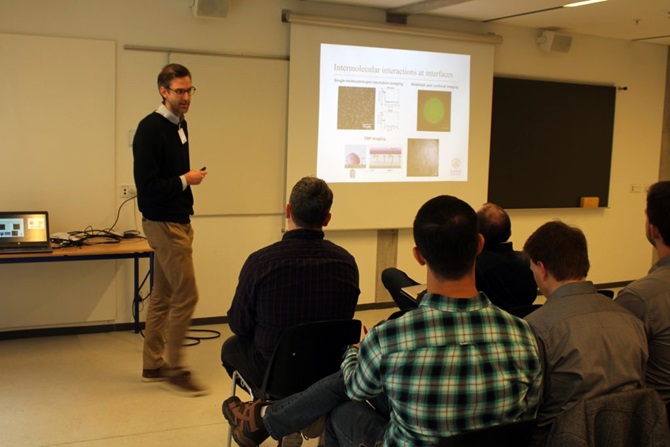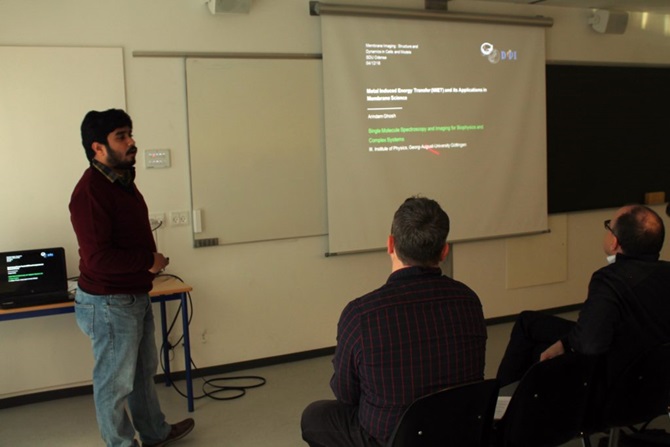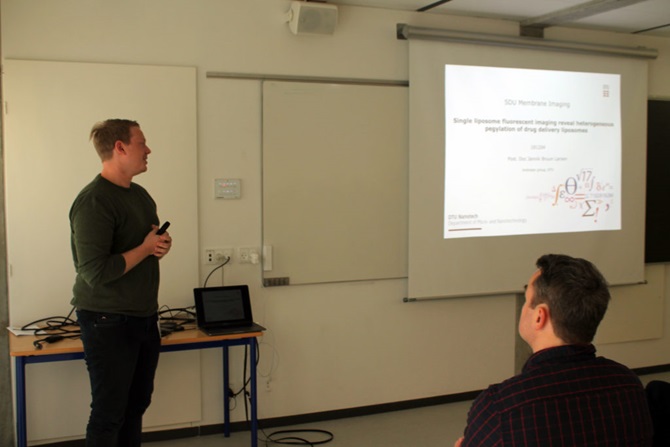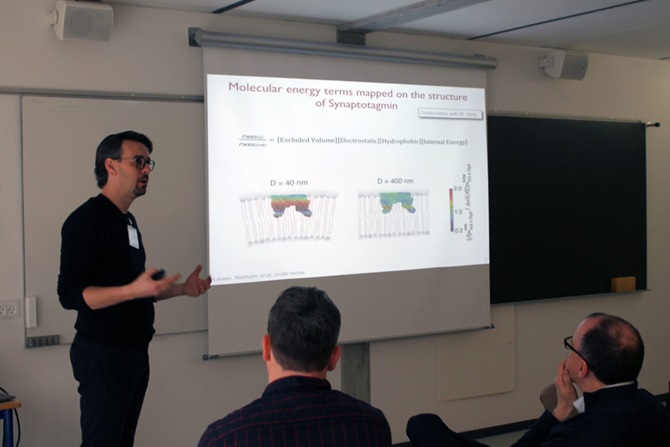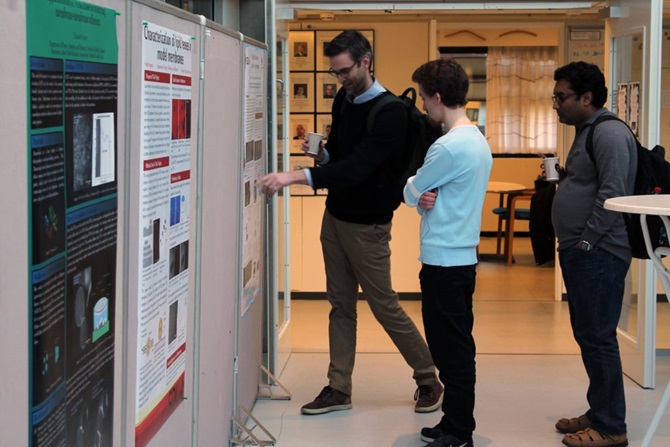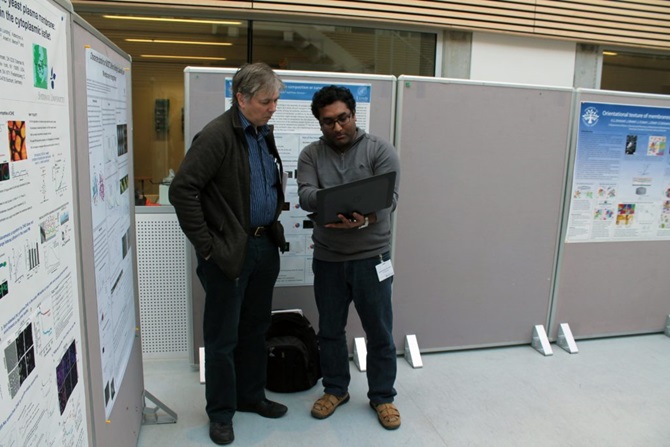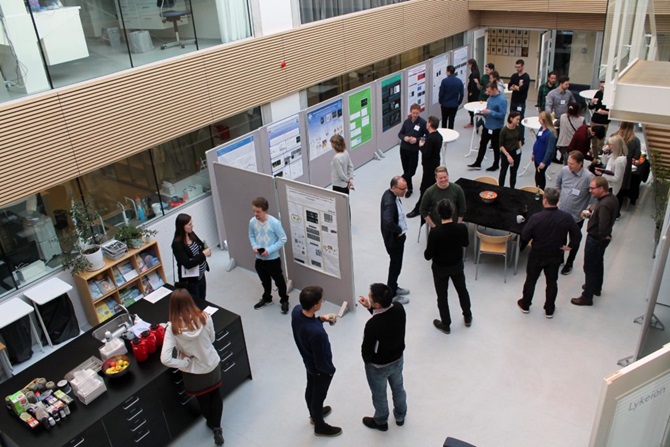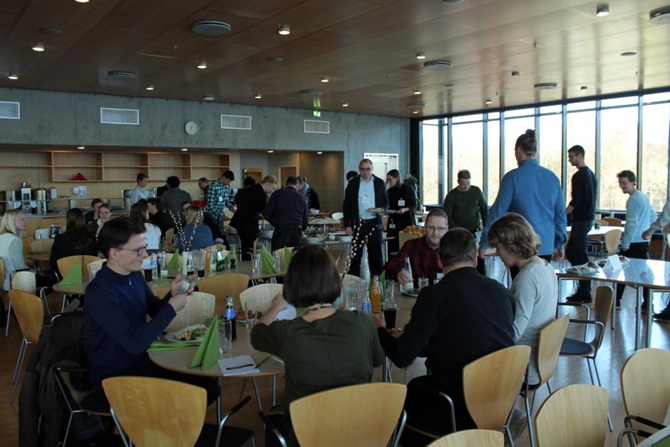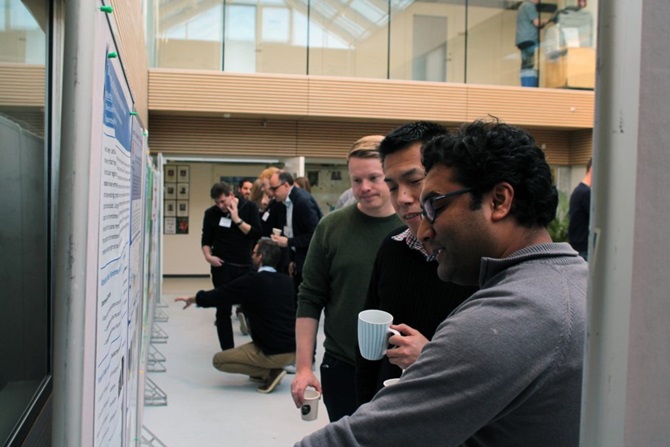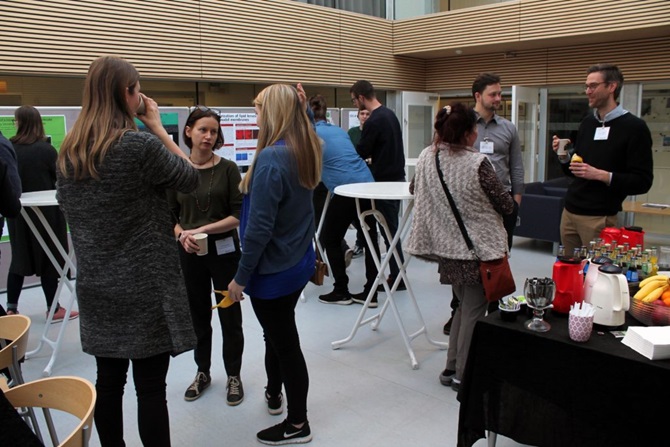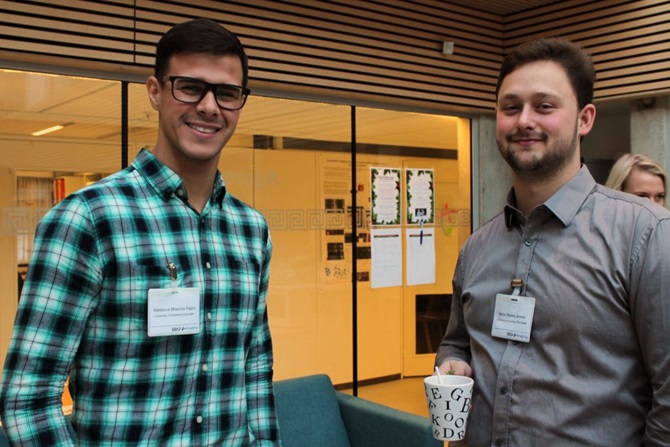 Program:
Speakers:
Peter Jönson (Lund University, SE)
Title: Manipulating and studying membrane-associated molecules using hydrodynamic forces.
Jesper Nylandsted (Danish Cancer Society, Copenhagen, DK)
Title: Single-cell wound healing in cancer cells.
Jörg Enderlein (Georg-August-Universität Göttingen, DE)
Title: Metal-Induced Transfer and its application to membrane science.
Rumiana Dimova (Max Planck Institute of Colloids and Interfaces, Potsdam, DE)
Title: Wetting, budding and tubulation.
Dimitrios Stamou (Copenhagen University, DK)
Title: Membrane curvature, a non-stochastic regulator of protein localization, structure and function.
Poul Martin Bendix (Niels Bohr Institute, Copenhagen University, DK)
Title: Dynamics of proteins in isolated plasma membranes.