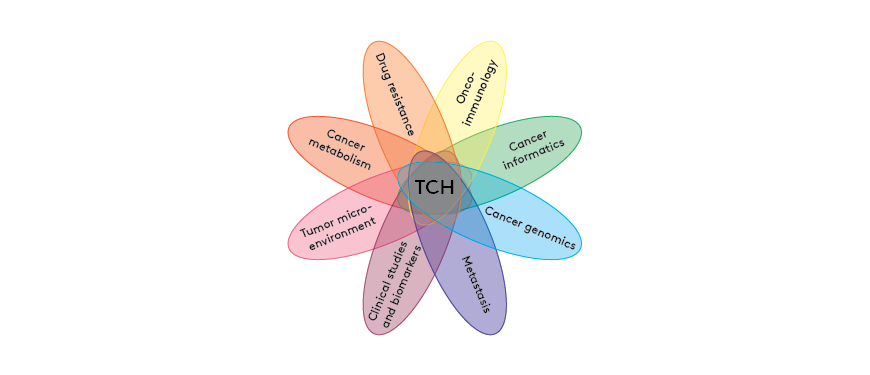 Just as cancer has its hallmarks, so does the Translational Cancer Hub. The hub has 8 thematic areas essential for understanding cancer development and treatment. The 8 areas are not to be considered as silos but are deeply interveened, and the hub acts as fertile ground for collaboration across the 8 areas. To further bolster this and motivate crossdisciplinary work, each area is chaperoned by a fundamental and a clinical scientist.
You can learn more on each of the areas below and meet the members of the steering committee governing the Translational Cancer Hub.
Steering committee
With 2 representatives from each thematic area, the steering committee act as the governing board for the Translational Cancer Hub.