The business potential of the drone industry relies on the ability to fly BVLOS (Beyond Visual Line of Sight).
In order to fly BVLOS, you need to file a SORA (Specific Operations Risk Assessment) application to the traffic authorities. The SORA method is a complicated risk assessment that involves many items to consider.
SDU UAS Center has generated insight in SORA applications by writing several successful applications and conducting BVLOS flights in the airspace over Northern Funen.
We invite you to take part in a 3-days workshop on SORA applications. The aim of the workshop is to share our expertise and guide you in making your own SORA application for BVLOS flights in Denmark.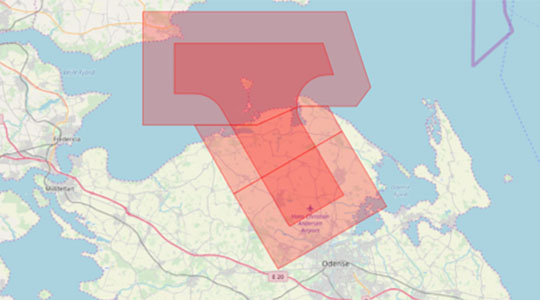 Program of SORA Workshop
Day 1
New European Regulation
Overview of SORA
Defining your CONOPS (concept of operations)
Presentation by AFIS regarding area and risk Assessment
Day 2
Presentation from DTCA
Review Emergency Reaction Plan
Review OSOs
Work on individual OSOs and responses
Discuss Danish specific rules and regulations
Conduct any Licensing, Insurance, drone markings as required
Day 3
Continue writing workshop
Finalize individual applications and submit to DTCA
Dates
Up-coming workshops:
20-22. January 2021 (9:00-16:00)
Venue
Online
Price
11.250 DKK (Equivalent to 1.500 Euro)*.
Registration
Sign-up here: https://event.sdu.dk/sora-januar
Contact
Marianne Iversen, Safety manager, SDU UAS Center
E-mail: mariv@mmmi.sdu.dk
Phone: 65508640
* The Business Regions (regionale Erhvervshuse) might have applicable support programs to cover part of the costs. Please apply your local Business Region (Erhvervshus).