Time: 26 July 2021, 09:30 – 11:30 CET

Registration: https://tinyurl.com/29ste9x6

Watch the recording: https://vimeo.com/channels/1719321

Contact information (SDU): mpiz@iti.sdu.dk, tek-ura@iti.sdu.dk

Contact information (IOM Afghanistan):
acarl@iom.int, mflynn@iom.int, cmohn@iom.int

Organiser: Stabilization, Reintegration and Resilience (SRR) Division, IOM Afghanistan and the University of Southern Denmark (SDU)

The second webinar of the 'Urban Resilience webinar series 2021: Just and Green Transition' is a collaborative initiative with the International Organization for Migration (IOM). IOM facilitates social and economic development through migration and remains committed to the principle that humane and orderly migration benefits migrants and society. The organisation has been present in Afghanistan since 1992 and works in close partnership with national and local government institutions, non-governmental agencies, community organisations and the donor community to address pressing and complex challenges in migration management and to ensure improved living conditions for vulnerable communities.

Afghanistan, which has suffered from decades of conflict and instability, is not just one of the poorest countries in the world, it is also one to be hit the hardest by frequent natural disasters. Droughts and flooding are among the biggest factors of internal displacement, exacerbating the needs of already vulnerable populations. In 2018, a devastating drought displaced a quarter of a million people and resulted in negative coping mechanisms such as the selling of assets, joining armed groups and child marriage. The ongoing drought of 2021 combined with the COVID-19 crisis will likely result in a humanitarian disaster of similar scale. Hope can only be afforded in a sustainable transition towards more resilient, just and green communities.

Grounded in practical examples from urban and rural communities in Afghanistan and the world, this webinar will facilitate a conversation on how climate-induced disasters and displacement can best be prevented, prepared against, responded to and recovered from. Speakers will explore the interconnection between climate action, displacement and sustainable development and discuss the potential of systems analysis and area-based approaches in building resilient, just and green communities. The webinar aims to provide actionable recommendations for policies, tools and interventions that strengthen the resilience of urban and rural communities in the areas of (i) economic revitalisation, (ii) inclusive governance, and (iii) resilient infrastructure.
Panellists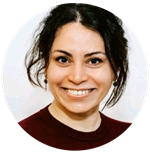 Leila Salehi Ravesh
Programme Officer, Enterprise and Skills Development
IOM Afghanistan
LinkedIn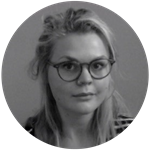 Sarah Vose
Afghanistan Country Coordinator
IMPACT Initiative/ REACH Initiative
LinkedIn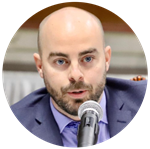 Matthew Flynn
Programme Officer
UN Migration Agency (IOM)
LinkedIn
Moderators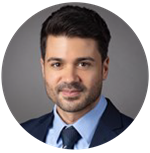 Ashley Carl
Senior Programme Manager,
Head of Stabilization, Reintegration and Resilience Division
IOM Afghanistan
LinkedIn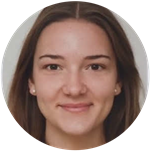 Charlotte Mohn
Project Officer, Community Assessment and Engagement
IOM Afghanistan
LinkedIn